Executive Assistant and Ministerial Liaison Officer
Vacancy has expired
Show me jobs like this one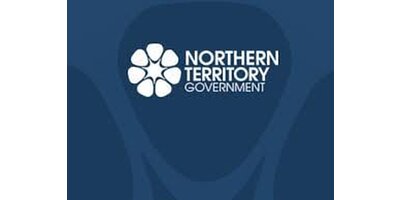 Job Ref:
012754
Employer:
Department of Corporate and Information Services (NT)

Job Type:
Full Time Temporary
Address:
Post Date:
01/07/2018

JOB DESCRIPTION

Agency

Department of Corporate and Information Services

Work Unit

Executive Services

Job Title

Executive Assistant and Ministerial Liaison Officer

Designation

Administrative Officer 4

Job Type

Full Time

Duration

Fixed from 17/09/2018 for 12 months

Salary

$66,015 - $75,783

Location

Darwin

Position Number

12754

RTF

147596

Closing

13/08/2018

Contact

Shelley Gray on 08 8924 3859 or Shelley.Gray@nt.gov.au

Agency Information

Information for Applicants

Applications must be limited to a one-page summary sheet and an attached detailed

resume/cv. For further information for applicants and example applications: click here

Information about Selected Applicant's Merit

If you accept this position, a detailed summary of your merit (including work history, experience, qualifications, skills, information from referees, etc.) will be provided to other applicants, to ensure transparency and better understanding of the reasons for the decision. For further information: click here

Special Measures

Not applicable to this vacancy.

Apply Online Link

Primary Objective

Provide high level executive administrative and secretarial support to the Deputy Chief Executive, assist with ministerial related correspondence and proactively contribute to a diverse range of activities across the unit through the provision of high level administrative and client services support.

Key Duties and Responsibilities:

· Provide day-to-day management of the DCE, including but not limited to, diary management; organising meetings and functions; preparing and quality checking documentation; and arranging travel.

· Assist with the ministerial correspondence, Cabinet and parliamentary processes.

· Coordinate papers and provide support for board/s and other governance committees managed by the Executive Services team.

· Provide procurement and credit card support to the unit including monitoring and systems support for purchasing, accounts, assets, travel and records management.

· Provide back up support to the senior executive assistant position.

· Assist in the provision of a range of corporate activities and executive reporting requirements such as Estimates, business plan and strategic plan reporting.

· Continually monitor administrative systems including purchasing, accounts, assets, travel and records management to ensure their efficiency and provide advice to the unit on the maintenance and use of the same.

· Undertake research and projects as necessary.

Selection Criteria

Essential:

1. Proven experience in an executive assistant role including coordination of a busy diary ensuring competing demands are effectively managed, organising high level meetings and events, preparation and coordination of materials for meetings and monitoring and quality checking of documentation.

2. Demonstrated high level interpersonal skills including an ability to communicate professionally with a diverse range of people including senior staff, industry representatives and the broader community.

3. High level of literacy skills, demonstrating accuracy and attention to detail, including managing sensitive and confidential information.

4. High ability of self-management, including excellent organisational and time management skills, ability to work proactively with minimum supervision and use initiative.

5. Substantial experience in being able to work with limited supervision, as well as part of a team.

6. An ability to interact effectively with people of diverse cultures.

7. Experience in working across a range of functions, with a variety of clients and keeping a focus on results.

8. Demonstrated work ethic and attitude which emulates DCIS values of being professional, accountable, honest and innovative.

Desirable:

1. Knowledge of Ministerial, Cabinet and Parliamentary processes.

2. Current NT drivers licence.

Further Information: The recommended applicant will be required to undergo a criminal history check prior to selection being confirmed. A criminal history will not exclude an applicant from this position unless it is a relevant criminal history.