Senior Maintenance Planner - Mechanical
Vacancy has expired
Show me jobs like this one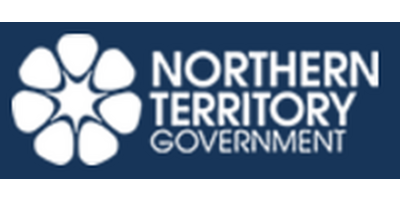 Job Ref:
011225
Employer:
Department of Infrastructure, Planning and Logistics (NT)

Job Type:
Permanent Full Time
Address:
Post Date:
01/07/2018

JOB DESCRIPTION

Agency

Department of Infrastructure, Planning and Logistics

Work Unit

Maintenance Planning Unit, Building Services

Job Title

Senior Maintenance Planner - Mechanical

Designation

Technical Officer 5

Job Type

Full Time

Duration

Ongoing

Salary

$90,151 - $98,218

Location

Palmerston

Position Number

11225

RTF

146606

Closing

14/08/2018

Contact

David Chin on 08 8999 4882 or david.chin@nt.gov.au

Agency Information

Information for Applicants

Applications must be limited to a one-page summary sheet and an attached detailed

resume/cv. For further information for applicants and example applications: click here

Information about Selected Applicant's Merit

If you accept this position, a detailed summary of your merit (including work history, experience, qualifications, skills, information from referees, etc.) will be provided to other applicants, to ensure transparency and better understanding of the reasons for the decision. For further information: click here

Special Measures

Not applicable to this vacancy.

Apply Online Link

Primary Objective: Manage consultants and contractors engaged to undertake asset inspections. Develop and maintain Maintenance Plans for agencies and provide quality trade specific asset maintenance advice in the mechanical trade discipline to management, DIPL project managers and NT Government agencies.

Context Statement: The MPU is progressing through a period of reform including integration with ASNEX and review, modification and development of MPU business processes. The MPU is responsible for ensuring the provision of consistent, systematic and independent building asset management services for all NT Government agencies including coordinating the collection and analysis of asset data and providing facility management, maintenance advice and reporting to government on asset maintenance needs.

Key Duties and Responsibilities:

1. Manage consultants, contractors and clients to coordinate the collection of asset maintenance information for the mechanical trade discipline.

2. Provide high level customer focused system administration, technical support and assistance to internal and external stakeholders for the provision of mechanical asset management services.

3. Manage mechanical trade discipline asset data within the asset information management systems to ensure data outputs and reporting remain accurate, timely, relevant and readily accessible to clients and their agencies.

4. Provide expert subject matter advice and information on access, interpretation, analysis and reporting of asset related data and information to management, agencies, clients and DIPL project managers to inform decision making.

5. Contribute to the development and maintenance of appropriate policies, procedures, standards and guidelines for technical and process support.

Selection Criteria:

Essential

1. A mechanical trade qualification awarded by an Australian institution, or equivalent: or relevant experience in a field or work closely related to the duties of the vacancy.

2. Hold or be able to obtain an NT ARCtick Licence.

3. Demonstrated experience in contract procurement and contract management.

4. High-level oral communication skills to provide discipline-related advice.

5. Well-developed written communication skills including the ability to develop options and recommendations for proposed resolutions and prepare technical reports, procurement documents and correspondence.

6. Good working knowledge of information technology including asset management systems and tools, word processing/spreadsheets, databases and reporting tools.

7. Sound organisational, change and time management skills with the demonstrated ability to think analytically to identify emerging issues, work under pressure with competing deadlines and make sound judgements.

8. Strong client focus and customer service orientation, and proven ability to develop and maintain positive customer relationships, working collaboratively with internal and external stakeholders and service providers.

9. A current NT Driver's Licence or ability to obtain.

Desirable

1. Broad understanding of mechanical asset management principles and how they relate to facility management.

Further Information:

This position may be required to undertake remote travel by road and/or air.