Media Manager
Vacancy has expired
Show me jobs like this one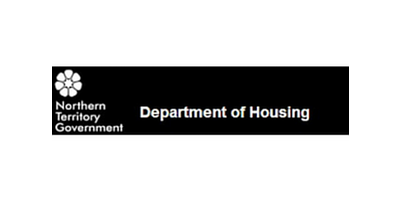 Job Ref:
024088
Employer:
Department of Housing and Community Development (NT)

Job Type:
Permanent Full Time
Address:
Post Date:
01/07/2018

JOB DESCRIPTION

Agency

Department of Housing and Community Development

Work Unit

Corporate Communications

Job Title

Media Manager

Designation

Senior Administrative Officer 1

Job Type

Full Time

Duration

Ongoing

Salary

$114,737 - $128,178

Location

Darwin

Position Number

24088

RTF

147632

Closing

14/08/2018

Contact

Jennifer Sekulich on 08 8999 8824 or jennifer.sekulich@nt.gov.au

Agency Information

Information for Applicants

Applications must be limited to a one-page summary sheet and an attached detailed

resume/cv. For further information for applicants and example applications: click here

Information about Selected Applicant's Merit

If you accept this position, a detailed summary of your merit (including work history, experience, qualifications, skills, information from referees, etc.) will be provided to other applicants, to ensure transparency and better understanding of the reasons for the decision. For further information: click here

Special Measures

The NTPS values diversity and aims for a workforce which is representative of the community we serve. Therefore under an approved Special Measures recruitment plan, ATSI applicants will be given priority consideration and preference in selection for this vacancy if they meet all essential selection criteria and are suitable at the position level. For further information: click here

Apply Online Link

Primary Objective: Manage the agency's media liaison function, both proactive and reactive, by working in partnership and providing strategic advice to clients, forecasting and reporting on upcoming events and activities and high level of proofreading, editing and writing.

Key Duties and Responsibilities:

1. Provide high level strategic media management and communications advice to executive, managers and staff in accordance with agency and government policies and strategies.

2. Manage delivery of the agency's proactive and reactive media liaison requirements.

3. Provide specialist advice on communication, marketing and media issues in accordance with established strategies, policies and practices

4. Develop, implement and review effective corporate media communications policy, processes and procedures for the agency and coordinate media training to ensure key staff are equipped to deal confidently with media.

5. Provide a writing service including preparation of media releases, newsletters, proactive stories and other corporate communication material as required.

6. Provide on-call media support to the Corporate Communications Unit to ensure an effective response to media requirements including crisis media management.

7. Take a lead role in the development and implementation of a crisis communications strategy for the agency to effectively transition and deliver communications from response through crisis and recovery phases.

Selection Criteria

Essential:

1. Extensive knowledge and experience in contemporary media management principles and best practice and to provide high level strategic advice to a range of internal and external clients on complex media management and crisis communications issues.

2. Substantial experience in writing and proofreading for writing media releases, editorial and other corporate communication material, for diverse audiences including the ability to translate technical information into plain English.

3. Highly developed interpersonal and communication skills with proven ability to operate astutely in a politically sensitive environment where the ability to apply strategic and lateral thinking in the resolution of issues is essential.

4. Highly developed organisational skills with ability to manage staff, multiple projects and deadlines together with a preparedness to work flexible hours to respond to media queries.

5. Demonstrated strong client focus with proven experience in leading and motivating a work group to achieve common objectives in a dynamic, changing environment with competing priorities.

6. An ability to interact effectively with people from diverse cultures.

Desirable:

1. Tertiary qualifications in communications, marketing, or a relevant discipline.

2. High-level knowledge of the economic, political and social issues impacting on the NT Government.

Further Information: Some travel is required for this role. The role involves on-call and after hours duties at times.