Senior Project Officer (Sport Vouchers)
Vacancy has expired
Show me jobs like this one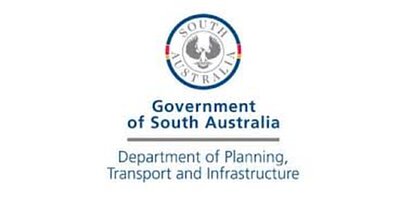 Job Ref:
320060
Employer:
Department of Planning, Transport and Infrastructure (SA)

Job Type:
Contract
Address:
Post Date:
01/07/2018

The Office for Recreation, Sport and Racing (ORSR) is the lead agency for the Government's policy on sport and active recreation. ORSR is responsible for State Government policy and legislation as it relates to the sector, its key programs, sport and recreation infrastructure and funding programs. The ORSR supports sport and recreation organisations, Councils and the community through the development of policy, programs and resources, the provision of funding, recreation and sport planning, infrastructure development, elite sport pathways and the promotion of physical activity.

Duties
The Senior Project Officer (Sports Vouchers) is accountable for high quality administration and management of the Sports Vouchers Program through oversight of the development, testing and documenting of electronic information management systems for the Office for Recreation, Sport and Racing. A key focus of the role is monitoring and utilising the online Sports Vouchers System (MS Dynamics CRM) and ensuring the continued growth and development of the Sports Vouchers System. This role includes directing the Project Officer (Sports Vouchers) with tasks ensuring customer service standards are met, maintaining the Sports Vouchers Manual, ensuring all tasks and policies are adequately recorded, and liaising with customers to ensure a high standard of customer service is provided.

Requirements
This role has been classified as a position of trust and the incumbent is subject to a satisfactory criminal history/record check in line with departmental policies and procedures.

Remuneration
ASO5 - $77,230 to $86,297 per annum at full-time equivalent

Tenure of Vacancy
Temporary back-fill appointment up to 6 months – Job share arrangement for 15 hours per week (0.4 FTE)

Enquiries
Mr Peter Cornish
Manager, Funding Services
Telephone: (08) 8457 1420
Email: peter.cornish@sa.gov.au

Applications Instructions
Applications can be submitted online or addressed to:
Recruitment and Employment
GPO Box 1533
Adelaide SA 5001
Telephone: (08) 8343 2600
Email: dpti.apply@sa.gov.au
Agency Website: www.dpti.sa.gov.au/careers

Additional Notes
Applicants are required to submit an application of no more than two pages and a curriculum vitae demonstrating their suitability for the role. In addition applicants are required to complete the Cover Sheet quoting the vacancy number and the Pre-Employment Declaration with their application for employment. The SA Government is an Equal Opportunity Employer and safety is a core value.


Applications close: 13/08/2018 5:00 PM

Attachments:
- Cover Sheet.pdf
- Guide to Apply.pdf
- Pre-Employment Declaration.pdf
- Role Statement.pdf



Flexibility Statement
The South Australian public sector promotes diversity and flexible ways of working including part-time. Applicants are encouraged to discuss the flexible working arrangements for this role.