Manager, Evaluation (VPSG6.1)
Vacancy has expired
Show me jobs like this one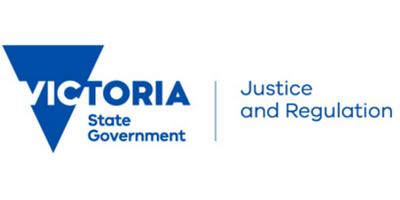 Employer:
Department of Justice and Regulation (VIC)

Job Type:
Fixed Term Full Time
Address:
Post Date:
01/07/2018

Job Description

At the Department of Justice and Regulation, we're looking for people who want to make a difference. People who take pride in their work. People who get things done. People who are committed to making Victoria a safer place. We embrace diversity and strive to have a workforce that reflects the community we serve. We're all about recruiting the best people, regardless of gender, age, disability, religion, sexual orientation or cultural background. If you think you can do the job and would be a good fit for our department, we'd love to hear from you. If you're having any trouble viewing this ad and would like it or any attachments in an accessible format (such as large print), please don't hesitate to get in touch with the contact person listed on the ad. For more information on working with us and our recruitment process, please visit justice.vic.gov.au/careers We're proud of the important work we do across Victoria. Want to be part of it?

The Strategic Policy and Planning Division within Corrections Victoria manages governance, strategic and legal policy and planning functions for the delivery of correctional services, and undertakes consultation, research, evaluation, scenario modelling and analysis to provide authoritative advice and projections and help set the organisation's strategic direction.

The Evaluation Unit within the Information Management and Evaluation Branch is responsible for leading, developing and delivering Corrections Victoria's research/ evaluation projects and the CV evaluation framework and related minimum standards. The Branch also oversees information management activities. The Branch supports strategic policy development and program improvement across the correctional system by:

conducting and commissioning research and evaluation projects to inform strategic policy development and program improvement
providing an information service to Corrections Victoria staff and stakeholders on key developments in national and international corrections.

The Manager, Evaluation will lead and oversee the Corrections Victoria evaluation work program, working collaboratively across correctional business units to improve the research and evidence base available for the development of effective policy and programs for prisoners and offenders.

Applications close midnight, Wednesday 15 August 2018.