Stores Officer
Vacancy has expired
Show me jobs like this one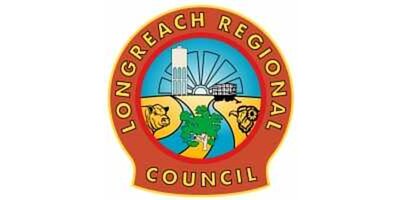 Employer:
Longreach Regional Council

Job Type:
Full Time
Address:
Salary and Benefits:
Package Value of $59,724 - $66,956
Post Date:
24/07/2018



Stores Officer



Package Value of $59,724 - $66,956


Written applications are invited for the position of Stores Officer with the Longreach Regional Council, and will be received until Tuesday 13 August 2018. Late applications may not be accepted.


The Position

This position is responsible for assisting in the procurement of goods and services on behalf of Council whilst adhering to a best value for money guide. They will perform general stores duties including the receivals, storage and issue inventory whilst adhering to all polices, procedures and legislation. The incumbent of the position will also be responsible for conducting regular stock takes and investigate and correct discrepancies for allocated areas.


Qualifications and Experience

The successful applicant will have excellent communication and interpersonal skills along with the ability to work in a team environment as well as independently. The ideal applicant will have demonstrated numeracy skills and experience with the Microsoft Suite, or other accounts software, will be highly regarded. Skills and knowledge in procurement concepts and stores and purchasing procedures will also be required.


Salary and Conditions

The position is classified at Level 2 - 3 under the Queensland Local Government Industry State Award 2017 and offers a nine day fortnight, 5 weeks annual leave and a cash annual wage component (including allowances and leave loading) of $54,619 - $59,883.


Applications

If you believe you would like to join the Longreach Regional Council team, please contact Human Resources on (07) 4658 4111, or visit the Council website and download a copy of the Position Description.


Commitment to EEO and WH&S

Longreach Regional Council is an equal opportunity employer and is committed to providing a safe work environment for all staff. In achieving these goals, it is a mandatory requirement for successful applicants to satisfactorily pass a Federal Police Check and medical screening.


Council operates under a Drug and Alcohol Policy and the successful applicant will be required to undertake a drug and alcohol test, with a clear result, before an offer of employment is made.


Longreach Regional Council is an equal opportunity employer.