Customer Service Officer
Show me jobs like this one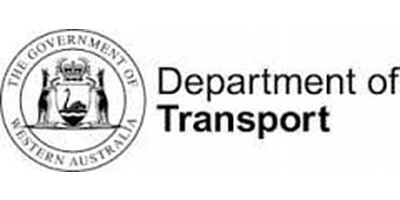 Job Ref:
AV082/2016 AC4
Employer:
Department of Transport (WA)

Job Type:
Permanent Part Time
Address:
Post Date:
23/06/2018

Working for the Department of Transport (DoT) gives you the opportunity to play a part in connecting the people of Western Australia. We are a progressive organisation, and a leader in providing safe, accessible, sustainable and efficient transport services and solutions that promote economic prosperity and enhance the lifestyles of all West Australians.

There has never been a more exciting time to join our team and be part of the future of transport!

We're looking for

Customer service focused team members to deliver an excellent customer experience

As a Customer Service Officer you will work in one of our state of the art offices, or in one of our technology led Transport Service Centres based at various locations across the metropolitan area, and Mandurah. No two days are ever the same, so you will enjoy being busy and learning new skills!

Our teams are committed to delivering excellent service, so you will have a passion for helping customers who sometimes have complex enquiries. Most importantly, you will love communicating with people, and will enjoy interacting with customers and colleagues from a wide range of backgrounds.

There are a number of opportunities available through this pool: Contact Centre Consultants, Customer Service Officers, Driver Assessors and various Administration Assistant roles.

This is an open pool recruitment process that offers full-time, part-time, fixed term and permanent opportunities, and may be used to fill similar vacancies within the Department of Transport.

We need someone who can

Demonstrate great team working abilities

Deliver excellent customer service

Work well with technology and efficiently operate a range of computer systems including mobile tablets

Clearly and confidently communicate verbally and in writing with a diverse range of people

Thrive in a fast paced environment and carry out a variety of duties through being flexible and adaptable to suit customer needs

You can expect

Not just a job, but an opportunity to develop your career across other areas of transport

Training to set you up for success! Training may be on the job, computer or workshop based

Cool office facilities and on-going modernisation of our licencing service centres including the introduction of leading edge technology

Support from your manager and team, we have a strong team culture and help each other achieve our customer experience goals

A competitive salary, and 9.5% employer contributed superannuation and salary sacrifice options

We have a great culture and live our values of Clear Direction, Fresh Thinking, Excellent Service and Great People.

Don't just take our word for it watch our video now! – Click here

What is a recruitment pool?

We use recruitment pools to build a bank of talent who we feel might be suited to future opportunities within the Department of Transport. When part of a pool you may be offered a permanent or temporary position, however an appointment is not guaranteed.

This advert is for an open recruitment pool process that will be used to fill all new appointments on a full-time or part-time fixed term basis within our Driver and Vehicle Services (DVS) Contact Centre and Driver and Vehicle Services Centres at various locations across the metropolitan area, and may be used to fill similar vacancies within the Department of Transport.

As this is an open pool you can apply at any time.

How to apply

We require you to submit a detailed CV only that clearly outlines the skills and experience you have gained in relation to the job description. Documents should be saved in .doc or .pdf format - applications in other formats that cannot be opened will not be assessed.

The attached applicant information pack and job description form (JDF) will provide you with some really useful information that may assist you with the preparation of your application.

Equity and Diversity Statement

The Department of Transport promotes a workplace that is free of discrimination and encourages people from culturally diverse backgrounds, Aboriginal Australians and people with a disability to apply.

Subsequent Vacancies

Applicants found suitable but not recommended for this vacancy, may be considered for subsequent similar vacancies in accordance with Part 5 (General Appointment) of the Commissioner's Instructions: Filling a Public Sector Vacancy.

Whilst new appointments may commence on a fixed term basis, there may be the possibility of extension and/or permanency in the future.

Any questions?

If you have any questions about submitting your application or would like more information on the position or recruitment process, please contact our Recruitment Team onrecruitment@transport.wa.gov.au All emails are treated in strictest confidence.

We have a great culture and live our values of Clear Direction, Fresh Thinking, Excellent Service and Great People.