Contracts and Procurement Officer
Show me jobs like this one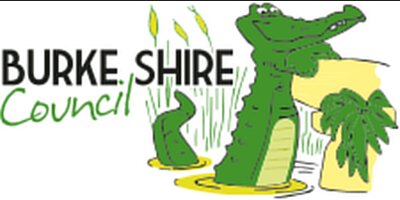 Job Ref:
100915
Employer:
Burke Shire Council

Job Type:
Permanent Full Time
Address:
Salary and Benefits:
$55,380 - $60,476 plus super, 5 weeks annual leave, and monthly RDO
Post Date:
20/07/2018



Contracts and Procurement Officer





About the Opportunity

Burke Shire Council now has an exciting opportunity for a Contracts and Procurement Officer to join their team. This is a full-time position, based in Cairns, QLD.

Reporting to the Executive Manager Works & Infrastructure, this pivotal role will see you assisting the Works & Infrastructure Department successfully complete contract management and procurement activities for both daily operations and projects.

More specifically, some of your key duties will include (but will not be limited to):

Procuring goods and services to facilitate the efficient delivery of the Council's works program and day-to-day operations;
Conducting procurement processes to ensure that procurement activities are carried out in accordance with the Local Government Act's sound contracting principles;
Preparing requests for quotations, requests for proposals, and developing contract documents taking into consideration all specifications and requirements;
Coordinating and tracking shipments and deliveries of goods from suppliers to depots/work sites and ensuring materials are available in line with business requirements;
Recording contract details and ensuring compliance with key contract dates and reporting requirements;
Entering requisitions and purchase orders into the Council's financial management system and conducting compliance monitoring of procurement records against legislative and policy requirements; and
Documenting procurement processes, decisions, and contractual arrangements to provide an audit trail and to maintain the integrity of the information and processes to ensure compliance with legislative and audit requirements.


About You

Burke Shire Council is looking for a flexible and proactive individual with experience in procurement, contracts administration, project management, and/or construction industries. This role will be ideal for a professional looking to develop their existing skill set through the delivery of effective project outcomes.

As you will be playing a key role in ensuring the timely delivery of projects and daily operations, it is vital that you have the ability to forge solid relationships with suppliers, consultants and work closely with internal stakeholders.

While not essential, candidates with a relevant tertiary qualification will be held in high regard.

Strong interpersonal skills, effective time-management, resilience, and a hands-on approach will be key to your success in this role. As will your ability to present new and different ideas to a range of existing team members and internal and external stakeholders.

As you will be based out of the Cairns office, it is essential that you are comfortable working in an autonomous environment and be willing to travel to Burketown via light aircraft on an as required basis.

In addition, you will need advanced computer skills (MS Project experience will be advantageous) and an understanding of legislation and policy/procedures relating to the procurement of goods and services, ideally within a local government context.

Most importantly, you will be a motivated and mature individual who is ready to sink their teeth into a brand new role and truly make it your own!

Please Note: A current 'C' class driver's license and ability to travel (fly) between Cairns and Burketown via light aircraft are requirements of this role.

To view a complete position description, click here.

About the Benefits

Upon joining Council, you'll be welcomed into a culture that fosters high morale and job satisfaction. You will also receive an attractive remuneration circa $55,380 - $60,476 plus super! In addition, you will enjoy a range of benefits including:

5 weeks' annual leave;
Monthly RDO;
Relocation assistance; and
Ongoing professional development.


If you're looking for a new career challenge within a stable local government organisation - Apply Now!

About Burke Shire

The Burke Shire is located in North West Queensland, 400km north of Mount Isa, leaning against the Northern Territory border to the west and the Gulf of Carpentaria to the north.

This is a remote, rural Shire, spanning approximately 40 000km², with a permanent population of 550 people, and two main townships, Burketown and Gregory. With a significant Indigenous population, Aboriginal culture is a strong influence, and the Shire is home to the Boodjamulla National Park and the World Heritage Site Riversleigh fossil fields. Burke Shire hosts some of Australia's most spectacular natural resources including world-class Barramundi fishing, an abundance of bird life and (well fed) crocodiles. Burketown is also the best place to view the rare meteorological phenomenon known as the Morning Glory, 1000km long tubular clouds that roll through the skies of the Burke Shire from August to October each year.

Locals enjoy a relaxed, stress-free lifestyle, without pollution, crowds, traffic congestion, serious crime or overcrowding. The Shire offers the same facilities you'd expect in any country town around Australia - pubs, public swimming pools, tennis courts, social sporting fixtures, children's playground, racetrack, community hall and aerodromes with regular flights to Mount Isa and Cairns. Burketown provides grocery supplies, and residents can also have phone orders delivered by regular freight services.

Burke Shire offers a charming and safe environment for individuals and families of all backgrounds to experience the real Australian outback, complete with wallabies hopping down the streets and frogs croaking in the yard.

To apply, please provide answers to the questions below, and attach a resume on the following page. Please Note: Your answers to the questions will be judged as a reflection of your written communication skills.