People & Culture Coordinator
Vacancy has expired
Show me jobs like this one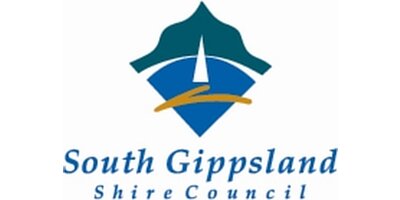 Job Ref:
SGSC161
Employer:
South Gippsland Shire Council

Job Type:
Fixed Term Full Time
Address:
Post Date:
18/07/2018



People & Culture Coordinator



South Gippsland is a place like no other. We have a diverse community and economy set in a magnificent natural environment. We serve our people with genuine well-meaning and strive always to deliver the best outcomes we can.


We are passionate about building and sustaining a great workplace, principled leadership, and providing great opportunities. Our values are present in what we do and how we do it. With a renewed focus on innovation and collaboration, valuing difference and a belief that teams can achieve amazing things, there is a lot to look forward to.


We want to genuinely make a difference to the lives of all those who touch our community, and be part of creating 'a great place for us'.


The Role

Located in Leongatha
Full Time Fixed Term – 2-3 years
Monthly RDO available


An exciting opportunity exists in our People & Culture Department to guide employee and organisation success through developing genuine business partnerships with Directorates. We use P&C processes and systems to develop employee work environment, mindset and culture; and provide expertise in role design, staffing, professional development, performance, remuneration and recognition, OHS, return to work, and wellbeing.


The role leads the P&C advisory, payroll, administration and training functions. The position requires a positive person able to enthusiastically take on the challenges and opportunities in the new world of work. As such, experience working in Council is not a necessity.


The key accountabilities of this role include

Critically analyse business need as it relates to the workforce, providing responses to enable Council to continue to employ the right people, at the right time, with the right skills to deliver their best for the South Gippsland Shire Community.
Involvement in major projects including service reviews and their change management outcomes, enterprise agreement development and implementation, organisation structure and change, and taking our training partnership to the next level.
Ensure the development of your people, the successful delivery of your people's role requirement's, and in developing a positive, values and principles based team culture in a sometimes pressured environment.
Develop highly valued relationships across the organisation, particularly with Coordinators and Managers.
Lead excellence in employee services from recruitment through to departure, including performance and employee relations.


Remuneration will be assessed based on the depth of knowledge, experience and potential provided by the successful applicant. This fantastic career opportunity is fixed term.


For more information on this role, please refer to the position description Coordinator People & Culture - or contact Phil Dwyer, Manager People & Culture (03) 5662 9200.


Applications close Sunday 29 July 2018.