Lead Inspector (Track and Civil)
Vacancy has expired
Show me jobs like this one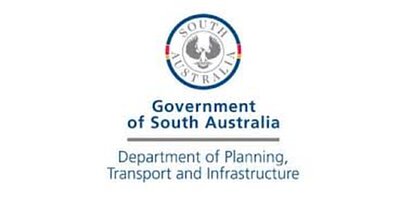 Job Ref:
318095
Employer:
Department of Planning, Transport and Infrastructure (SA)

Job Type:
Contract
Address:
Post Date:
13/06/2018

Lead Inspector (Track and Civil)

Planning, Transport and Infrastructure

Job reference:

318095

Location:

5031 - MILE END

Job status:

Ongoing

Eligibility:

Open to Everyone

The Lead Inspector (Track and Civil) is accountable to the Unit Manager, Track and Civil Engineering and is responsible for:

Inspecting Track and Civil assets within the rail corridor for compliance with the Rail Commissioner's Track and Civil Code of Practice and relevant Track/Civil standards and specifying remedial works for non conformances.
Conducting complex investigative and surveillance services and providing critical safety advice, independent assessments and judgment of the Track and Civil asset condition to ensure that there is no safety risk to property, trains or the public.
Undertaking inspection functions (track and civil) in accordance with safe working and regulatory requirements and workplace procedures, including accessing and interpreting information about inspection requirements, carrying out assigned inspection and/or work activities, and responding appropriately to safety incidents and abnormal situations within the limits of prescribed training.

Requirements
To be eligible for this role, applicants must:

have extensive skills and knowledge gained through relevant rail industry experience
possess a current SA driver's licence Class C and a Class MR licence
be willing to work shift work in accordance with a seven (7) day roster including day, night, weekend work and public holidays
be willing to be on call and attend emergency callouts as necessary
be willing to undertake a pre-employment medical and meet Category 1 standard for Rail industry workers.

Highly desirable qualifications/licences include:

possessing a certificate III in Transport and Logistics (Rail Infrastructure) and a certificate III in Transport and Logistics (Track Protection)
possessing a certificate IV in Frontline Management or working towards achieving
ARTC Code of Practice
possessing a Class HR licence

Remuneration
INF6 - $1,519.28 to $1,701.87 per week

Enquiries
Mr Mark Pronk
Unit Manager, Track and Civil Engineering
Telephone: 0428 545 027
Email: mark.pronk@sa.gov.au

Applications Instructions
Applications can be submitted online or addressed to:
Recruitment and Employment
GPO Box 1533
Adelaide SA 5001
Telephone: (08) 8343 2600
Email: dpti.apply@sa.gov.au
Agency Website: www.dpti.sa.gov.au/careers

Additional Notes
Applicants are required to submit an application of no more than two pages and a curriculum vitae demonstrating their suitability for the role. In addition applicants are required to complete the Cover Sheet quoting the vacancy number and the Pre-Employment Declaration with their application for employment. The SA Government is an Equal Opportunity Employer and safety is a core value.

Applications close:

25/07/2018 5:00 PM

Attachments:

-

Cover Sheet.pdf

-

Guide to Apply.pdf

-

Pre-Employment Declaration.pdf

-

Role Statement.pdf

Flexibility Statement
The South Australian public sector promotes diversity and flexible ways of working including part-time. Applicants are encouraged to discuss the flexible working arrangements for this role.