Team Leader Contact Centre and Team Leader Case Management
Vacancy has expired
Show me jobs like this one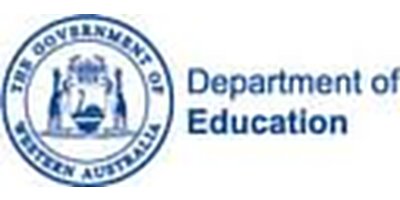 Job Ref:
005523, 020106 & 020108
Employer:
Department of Education (WA)

Job Type:
Permanent Full Time
Address:
Salary and Benefits:
PSGO CSA GA, $78,452 - $82,797 pa
Post Date:
12/06/2018

Team Leader Contact Centre and Team Leader Case Management

Court and Tribunal Services

Salary: Level 4, PSGO CSA GA, $78,452 - $82,797 pa

Position number: 005523, 020106 & 020108

Work type: Permanent - Full Time

Location: Perth

Closing date: 2018-07-24 4:30 PM (YYYY-MM-DD)

Are you looking for a rewarding career in the Justice sector?

If you are passionate about service excellence and leading the performance of teams in a diverse and challenging environment, then these positions within Court and Tribunal Services may be for you.

Role

The Team Leader Contact Centre roles are newly created positions to lead and manage the Contact Centre within the Fines Enforcement Registry. You will be responsible for training and development to ensure a high quality of customer service.

The Team Leader Case Management is responsbile for the supervision of the Case Management Team who liaise with customers to assist them in the management of their outstanding fines and infringements.

These positions require a focus on managing teams and individual performance to meet service levels, implementing continuous improvement strategies and building and maintaining productive relationships.

Tenure/duration of appointment:

Permanent, full-time appointments.

Special Requirements

Successful applicants for the Team Leader positions within Fines Enforcement may be appointed as a Deputy Registrar or a Deputy Sheriff. It is a requirement that the position holder is successful in obtaining and maintaning a baseline level national security clearance and successfully completing a National Criminal History Check. Any applications who are currently not an Australian Citizen must be aware that this is an essential requirement to fulfil positions for which the above delegations are required. Whilst there is nothing to preclude applications from applying for the position if they have not yet been granted Australian Citizenship, applicants who are successful should be aware that the cannot be appointed unless they have been granted Australian Citizenship prior to the completion of the selection process.

We offer a wide variety of personal and professional benefits, information on the benefits of working with us is available from the "What We Offer" section on our website.

Work Related Requirements

Please read the Job Description Form (JDF) for more information about the work related requirements of this position. Appointment to a role with the Department of Justice is conditional upon obtaining an employment screening clearance, which includes a National Criminal History Check and any other relevant checks.

Further Job Related Information

If you are interested in the position and would like further information on the role, contact Alison Jackson on (08) 9425 2566 for a confidential discussion. Information about applying and submitting your application is available on our website.

How To Apply

The Department requests applicants to submit an on-line application using the 'Apply for Job' button below. As part of your online application you will be prompted to complete relevant personal information and to attach the following information as part of your application:

A current comprehensive resume including the contact details of two referees and a statement addressing the following essential work related requirements (selection criteria):-

Shapes and Manages Strategy

Achieves Results

Build Productive Relationships

The remaining work-related requirements as listed in the Job Description Form will be assessed at some stage during the selection process.

Suitable applicants may be considered for similar vacancies during a six month period.

Please Note:

Applications received after the closing date/time OR applications sent to us by email cannot be accepted.
As we prefer to contact you by email for any interview or other matter, you are encouraged to apply online and provide a current valid e-mail address.

People from diverse backgrounds are encouraged to apply. The Department upholds a working environment that is free from discrimination in accordance with Equal Opportunity legislation.