Fleet Technical Officer
Vacancy has expired
Show me jobs like this one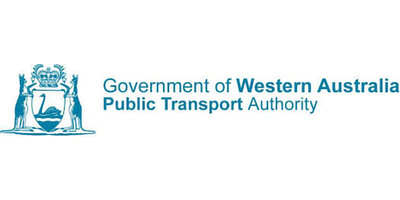 Job Ref:
35197
Employer:
Public Transport Authority (WA)

Job Type:
Permanent Part Time
Address:
Salary and Benefits:
$80,833 - $91,296 pa pro rata plus 9.5% superannuation
Post Date:
12/06/2018

The Public Transport Authority's (PTA) vision is to be recognised as a leader in providing world-class public transport services and solutions. As a fast growing economy, Western Australia's public transport system is recognised as the best in Australia and is one of the most efficient, clean and safe networks in the world. Rail transport is vital for our continued success and growth through our many projects including METRONET to meet the public's needs and expectations. Moving millions of people needs the skill and commitment of a talented workforce.

The Role

This position undertakes vehicle, plant and equipment inspections and investigations including safety, cleanliness and roadworthiness to ensure compliance with service contracts, field audits, planning, coordinating and reporting of compliance audits.

To be suitable for the role you will be required to possess:

Knowledge of and experience working with Occupational Safety and Health Legislation and Australian Standards relevant to the automotive industry;
Trade Certificate in a related discipline and a thorough knowledge of related automotive trades; and
Experience maintaining and operating heavy duty plant, equipment and/or vehicles.

Further Information

For further information about this position, please refer to the attached JDF. You can also gain more detailed information on the role by contacting Craig Brock, Inventory & Logistics Coordinator on (08) 9362 3903.

For more information about the PTA, please visit our website at www.pta.wa.gov.au.

How to Apply

Applicants are requested to provide the following:

A current CV with two work related referees; and
A covering letter outlining your relevant skills, abilities and suitability for the position as per the JDF in no more than two (2) pages

Applicants are requested to apply online using the 'Apply for Job' button at the top/bottom of the screen. Please note the closing date and time, as no late or pro forma applications will be accepted.