Maintenance Scheduler and Planner
Vacancy has expired
Show me jobs like this one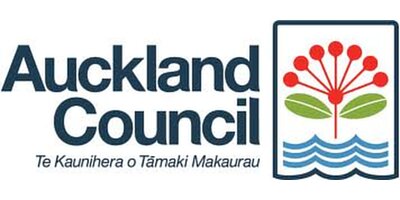 Employer:
Auckland Council

Job Type:
Full Time
Address:
Post Date:
12/06/2018

• Plan the work and routes around Auckland for our maintenance teams
• You love to solve a problem, considering context and detail, making life easier for others
• Early starts mean's early finishes – Flexi start times available

The opportunity

We provide a full facilities management service (eg. Stormwater, Indoor plants, parks, private contracts and many more) for Auckland City and our maintenance schedulers and planners, are key to ensuring we deliver on time, to a great quality and effectively – making Auckland City a place where people love to work, live and play in.We have a great opportunity for an skilled scheduler planner or someone who has worked in planning/sceduling

About you

You know how to create multiple plans on a large scale – and to be successful you know you need to understand both context and love the detail.You are proactive and have great relationship skills and see yourself as practical and calm in the face of change, as you work with our service delivery leaders. Naturally you are practical and a problem-solver – you love to ferret for information and ask questions to help people deliver faster and better and have experience in a commercial context. You'll be thinking what is the service in the contract we need to deliver? What are the priorities? How long does that job take? What is the best route? What are the service or the financial implications if we do it that way? What has changed, what plans do I need to update?

Taking all this information, hey presto, usable plans, schedules and route maps are available for our 300 strong team of gardeners, cleaners, builders, mowers, arborists, to name a few, so they can get out on the road to deliver what they do best for Auckland – and be successful every day of the year.Advanced excel skills are essential – you won't be afraid of formulas and may even know how to do a macro and how to write code! And you may have experience with scheduling and planning tools.

What we offer

In return you'll join the AIM Services team who are proud to be contributing to Auckland Council vision of creating a world class city. If you have the core skills we need we will give you the training to enable you to deliver for our services. Variety is the name of our game. Working 40 hours per week Monday to Friday you will have flexibility with how those hours are set. We work to support our teams to deliver so you need to be here before 8.00 am but the earlier you start the earlier you can head home.

Tell us why interested in this opportunity and apply via the link. For more information you can also contact Jess Rohr on 021 549 128 for a confidential chat.

Applications close Wednesday 25th July

Auckland Council is an equal opportunity employer (EOE) and we are committed to providing a working environment that embraces and values diversity and inclusion. If you have any support or access requirements, we encourage you to advise us at the time of application to assist you through the recruitment process.

Employees in receipt of salary protection and/or on the predecessor Council terms and conditions of employment, please note that the salary protection and/or predecessor Council terms and conditions, including relocation, apply to your current position. Should you change to a new position (other than any secondment) you will be issued with a new employment letter of offer with current Auckland Council terms and conditions.