Community Services Manager - Ngaanyatjarra Lands
Vacancy has expired
Show me jobs like this one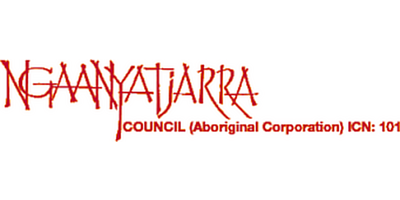 Job Ref:
616
Employer:
Ngaanyatjarra Council

Job Type:
Full Time
Address:
Post Date:
10/07/2018



COMMUNITY SERVICES MANAGER - NGAANYATJARRA LANDS



Ngaanyatjarra Council (NCAC) is a dynamic organisation representing the interests of approx. 2000 Ngaanyatjarra, Pintupi & Pitjantjatjara people living in 12 Communities in the Central Desert region of WA


About the role

Ngaanyatjarra Council is looking to employ a suitably qualified person to fill the role of Community Services Manager based on the Ngaanyatjarra Lands. The CSM will be a dedicated individual who will provide high level guidance and support to the Municipal Services staff in the Community.


Under the direction of NCAC the CSM will provide specific and effective advice on all matters related to the administration of community requirements, ensuring that the policies and aspirations are effectively pursued.


This position will require a highly organised individual with the ability to work strategically and collaboratively with staff involved in the Community Development Program (CDP), Municipal Services, stores/roadhouses and other NCAC staff and programs.


Your key duties will include but not limited to:

Process maintenance requirements.
Sourcing maintenance SOR codes to report maintenance to client as requested from completed inspections and as required
Liaison with sub-contractors to ensure required documentation is submitted with accuracy
Engaging with sub-contractors to ensure work orders completed are of quality
Preparation of invoices for all completed works
Handle administrative requests and queries from senior management
Achieving/working towards client targets


About You

The attributes and skills required to be considered for this role include:

Essential

A strong commitment to the principles of Aboriginal self-determination and an understanding of Aboriginal history Culture and contemporary Aboriginal political, social, cultural and economic issues;
Demonstrated ability to build and maintain relationships with a wide range of stakeholders including the aptitude to provide accurate, timely and appropriate services to clients;
Well-developed work management, time management and organisational skills including the ability to effectively assign and manage workloads and identify resource needs;
High level of judgement, and decision making skills, including the ability to solve problems and resolve conflicts in a sensitive and appropriate manner;
Sound team leadership skills including the ability to develop and maintain team cohesion and to translate strategies and plans into actions;
High level of oral and written communication skills including the ability to communicate information coherently and concisely in a cross cultural environment;
Ability to work extended hours when required and able to cope with living in a remote location, at times with minimal services.


Desirable

Relevant tertiary qualification in management or administration;
Some understanding of both state and commonwealth reporting requirements;
Previous experience in community management and staff supervision and training, in particular in Aboriginal Communities;
Previous experience in the management of municipal and/or essential services;
Previous experience in the preparation and management of financial budgets.


Benefits

This full time position comes with a remuneration package that includes a base salary of $65,000 - $80,000 pa (measured on population of allocated community); a total of 8 weeks leave, PBI Salary packaging, $4,333 remote allowance, an annual airfare, accommodation, utilities and a fully maintained vehicle for work purposes.