Manager - Network Optimisation
Vacancy has expired
Show me jobs like this one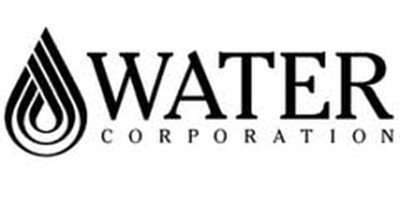 Job Ref:
0IVO
Employer:
Water Corporations

Job Type:
Full Time
Address:
Post Date:
09/06/2018

Senior leadership opportunity
Based in Leederville
Permanent role

We're recognised worldwide for our performance and innovation to secure water supplies for Western Australia in a changing climate. We're driven to make our state a great place to live and we have career opportunities to help make it happen.

A career at Water Corporation can unlock the door to ongoing long term career development opportunities; we also support training and development, flexible work arrangements, health and lifestyle programs and generous company benefits. If you share our commitment to WA then consider Water Corporation as the next step in your career

About the role

We are seeking a Manager for a new Network Optimisation Section being established within the Metropolitan Asset Investment Planning Business Unit. The Network (Asset) Optimisation Section is being established to deliver tools, services and processes to manage our water and wastewater networks. The role is primarily metropolitan focused but it is envisaged that application to regional networks would occur over time. Reporting to the Head of Asset Investment Planning, this role is based in our Leederville office.

What the role will offer

The section will be responsible for leading a multi disciple team which will be instrumental in:

Supporting the corporations objective to reduce in water loss in our pipe networks
Improve operating decisions in water and wastewater networks
Support our customer networks planning sections by optimising network investment decisions
Support our operating areas of the business to better plan and manage service interruption impacts
Improving information provided to the development industry relating to network performance

The section will take on driving of a program underway to install District Metered Areas within the metropolitan water network, work with our operations areas to advance data analytics with existing SCADA systems, manage development of modelling tools that support water and wastewater network investment planning teams, support operational decision making areas with network advice, and progress intelligent networks – combining smart network devices, asset information systems and network modelling tools to improve service provision to customers.

Key skills and experience

Degree qualified in a relevant engineering discipline
Significant leadership experience in management or supervisory position
Proven ability to manage people to maximise their potential and their work contribution
Proven experience in managing, organising and reporting functional activities to deliver organisational outcomes
Considerable experience in the planning, design, acquisition or operational delivery of asset Investment

Experience of developing innovative solutions and contributing to strategic planning

Apply

If you are interested in the above opportunity please submit a covering letter and resume that best outlines your relevant experience and demonstrates your ability to meet the requirements of the role. Applications close on Sunday 15th July 2018.

Our commitment to an inclusive workplace

Through our Equity and Diversity Management Plan and People Strategy, Water Corporation is committed to creating a diverse and inclusive workplace of the future. We understand that unique perspectives, ideas and contributions only strengthen our workforce and are recognised and valued.

We encourage applications supporting our key priority communities - Aboriginal and Torres Strait Islanders, women and people with disability.

For people with disability, we are committed to ensuring an accessible and inclusive work environment enabling full participation in all aspects of employment wherever possible by offering reasonable adjustments.

As part of the recruitment process you will be required to complete pre-employment screening which may include a medical, police clearance and Australian working rights check.

We reserve the right to withdraw this ad prior to the closing date.