Regional Manager
Vacancy has expired
Show me jobs like this one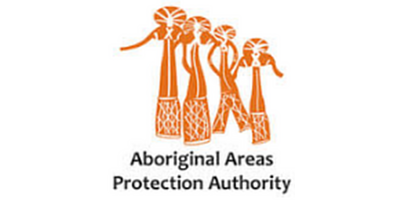 Job Ref:
003314
Employer:
Aboriginal Areas Protection Authority (NT)

Job Type:
Full Time
Address:
Post Date:
09/06/2018

JOB DESCRIPTION

Agency

Department of Attorney-General and Justice

Work Unit

Community Corrections

Job Title

Regional Manager

Designation

Senior Administrative Officer 1

Job Type

Full Time

Duration

Ongoing

Salary

$114,737 - $128,178

Location

Katherine

Position Number

3314

RTF

146249

Closing

22/07/2018

Contact

Ashleigh Marian on 08 8935 7467 or Ashleigh.Marian@nt.gov.au

Agency Information

Information for Applicants

Applications must be limited to a one-page summary sheet and an attached detailed resume/cv. For further information for applicants and example applications: click here

Information about Selected Applicant's Merit

If you accept this position, a detailed summary of your merit (including work history, experience, qualifications, skills, information from referees, etc.) will be provided to other applicants, to ensure transparency and better understanding of the reasons for the decision. For further information: click here

Special Measures

Not applicable to this vacancy.

Apply Online Link

Primary Objective: Manage the community corrections service ensuring compliance with legislative responsibilities in a defined geographic area of the Northern Territory.

Key Duties and Responsibilities:

1. Provide leadership and be responsible for the management of offenders subject to court orders and parole under the supervision of Community Corrections.

2. Contribute to the development, evaluation and the implementation of contemporary Community Corrections policies and programs aligned with Departmental and Government objectives.

3. Identify and minimise risk to the Department and the community by ensuring compliance with legislative requirements including supervision standards and developing strategies to minimise risk.

4. Lead and manage regional teams and ensure the human, financial and physical resources of the area are managed effectively and efficiently to achieve departmental and Government objectives.

5. Prepare timely and accurate high level reports, Ministerial, and recommendations on Corrections issues to the Executive, internal and external stakeholders, Courts and the Parole Board.

6. Develop and implement best practice strategies, directions and objectives for enhancing Community Corrections services and monitor outcomes against performance targets.

7. Provide strategic and operational advice and input on Community Corrections policies, practices and programs to the Executive Management Group.

8. Build collaborative partnerships with internal and external stakeholders, anticipate and effectively address emerging departmental issues and service needs.

Selection Criteria

Essential:

1. Proven ability to lead a multi-disciplinary team to achieve positive outcomes, encouraging team to meet challenges of demanding work roles.

2. Proven experience in the management of complex services relevant to community corrections and experience of case management in a human services field.

3. Demonstrated experience in the identification and management of risks.

4. Highly developed ability to think strategically and develop and implement operational plans and effective change management strategies, including the identification and management of risks

5. High level networking skills, ability to communicate effectively with diverse audiences, using a variety of strategies to establish relationships with stakeholders and to represent/promote the Department.

6. Experience in the management of human, financial, physical and technological resources with the ability to identify opportunities for continuous improvement in systems and processes.

7. A demonstrated understanding of and sensitivity to Aboriginal cultural issues with the ability to interact effectively with people of diverse cultures.

8. Ongoing employment is subject to no significant criminal history confirmed by a current integrity check, Police fingerprint and name check.

Desirable:

1. Tertiary qualifications in management, social or behavioural science or criminology.

Further Information: The Department of Attorney-General and Justice (Correctional Services Division) has a Smoke Free Policy. Staff are not permitted to smoke anywhere on Departmental premises, facilities or in vehicles, nor whilst working off-site. Shortlisted applicants will be required to complete a Departmental pre- employment questionnaire and the successful applicant/s will be required to undergo a criminal history check confirmed by fingerprints and name check prior to confirmation of employment. A positive criminal history will not necessarily exclude an applicant from this position. All Correctional Services employees are subject to random drug and alcohol testing.

1.

The successful applicant must hold a manual Northern Territory Driver's Licence, be willing to work flexible hours and be on call.

2. Information will be sought from Professional Standards as to whether any performance issues have been identified through audits/reviews in the last 12 months (this also applies to interstate applicants).