Scientist - Spatial
Vacancy has expired
Show me jobs like this one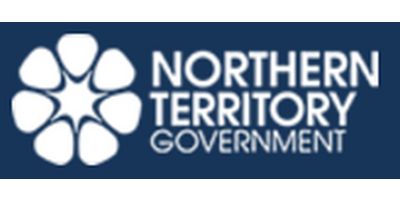 Job Ref:
50180068
Employer:
Department of Environment and Natural Resources (NT)

Job Type:
Full Time
Address:
Salary and Benefits:
$92,625 - $110,802 (including salary $80,049 - $95,996)
Post Date:
09/06/2018

JOB DESCRIPTION

Agency

Department of Environment and Natural Resources

Work Unit

Flora and Fauna

Job Title

Scientist - Spatial

Designation

Professional 2

Job Type

Full Time

Duration

Fixed from 15/08/2018 to 30/06/2022

Salary

$80,049 - $95,996

Location

Darwin or Alice Springs

Position Number

50180068

RTF

143113

Closing

22/07/2018

Contact

Graeme Gillespie on 08 8995 5025 or Graeme.gillespie@nt.gov.au

Agency Information

Information for Applicants

Applications must be limited to a one-page summary sheet and an attached detailed resume/cv. For further information for applicants and example applications: click here

Information about Selected Applicant's Merit

If you accept this position, a detailed summary of your merit (including work history, experience, qualifications, skills, information from referees, etc.) will be provided to other applicants, to ensure transparency and better understanding of the reasons for the decision. For further information: click here

Special Measures

Not applicable to this vacancy.

Apply Online Link

Primary Objective: The position will provide geographic information system (GIS), remote sensing, mapping and spatial modelling support for the design, implementation and reporting of Flora and Fauna surveys as part of integrated strategic natural resource assessment programs across the Northern Territory.

Key Duties and Responsibilities:

1. Provide GIS and remote sensing support to the design and implementation of ecological surveys.

2. Undertake spatial analyses and modelling of ecological survey and environmental data sets.

3. Contribute to the collection of ecological field data.

4. Work with multidisciplinary teams of staff to undertake field work, data analyses and reporting with constrained timelines.

5. Prepare maps and reports and contribute to other communication media for diverse audiences.

6. Liaise and work with Indigenous and non-Indigenous land managers and land owners to undertake field projects.

7. Support the sustainable development of the Northern Territory through provision of scientific and technical advice to inform management and policy.

Selection Criteria

Essential:

1. Bachelor of Science or equivalent in relevant field.

2. Demonstrated experience using GIS and remote sensing in the design, planning and interpretation of environmental studies.

3. Demonstrated ability to undertake complex analyses and modelling of spatial environmental datasets.

4. Demonstrated ability to undertake field-based data collection, including meeting WHS guidelines.

5. Well-developed communication skills including the ability to prepare technical and non-technical reports, communicate technical information to a diverse range of people.

6. Demonstrated ability to work effectively in a team environment.

7. Proven ability to work with limited supervision and meet deadlines whilst managing multiple complex tasks.

Desirable:

1. Knowledge of Northern Territory biota and environments and experience with field sampling methods.

2. Post graduate qualifications in remote sensing, or spatial environmental modelling.

Further Information:

The position may be based in Darwin or Alice Springs, depending on the candidate.