Aboriginal Health Practitioner
Vacancy has expired
Show me jobs like this one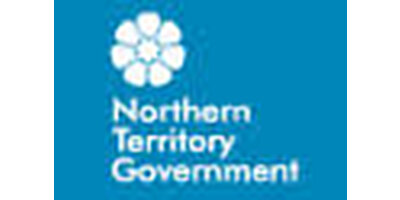 Job Ref:
017054
Employer:
Department of Health (NT)

Job Type:
Full Time
Address:
Post Date:
09/06/2018

JOB DESCRIPTION

Agency

Department of Health

Work Unit

Renal Services

Job Title

Aboriginal Health Practitioner

Designation

ATSI Health Practitioners - Class 4

Job Type

Full Time

Duration

Ongoing

Salary

$76,502 - $80,580

Location

Darwin

Position Number

17054

RTF

145852

Closing

29/07/2018

Contact

Amanda Elzini on 0436 682 429 or amanda.elzini@nt.gov.au

Agency Information

Information for Applicants

Applications must be limited to a one-page summary sheet and an attached detailed

Resume/cv. For further information for applicants and example applications: click here

Information about Selected Applicant's Merit

If you accept this position, a detailed summary of your merit (including work history, experience, qualifications, skills, information from referees, etc.) will be provided to other applicants, to ensure transparency and better understanding of the reasons for the decision. For further information: click here

Special Measures

The NTPS values diversity and aims for a workforce, which is representative of the community we serve. Therefore under an approved Special Measures recruitment plan, ATSI applicants will be given priority consideration and preference in selection for this vacancy if they meet all essential selection criteria and are suitable at the position level. For further information: click here

Apply Online Link

Primary Objective: Providing clinically sound and culturally safe care for Aboriginal and Torres Strait Islander (ATSI) people with Renal Disease, will be required to work across the renal service, including urban units and in liaison with remote health clinics, patients and families.

Key Duties and Responsibilities:

1. Provide quality clinical care for clients with Chronic Kidney Disease (CKD) in conjunction with the CKD coordinators to provide care in urban, rural and remote locations. Participate in visits to remote health clinics as appropriate and join/initiate telehealth clinics.

2. Train patients, family and community members in Peritoneal Dialysis and manage Peritoneal Dialysis caseloads.

3. Provide education and support to remote clinic staff in relation to Peritoneal Dialysis and CKD.

4. Work in partnership with a multi-disciplinary team members, to facilitate the delivery of culturally safe health services within renal services and in urban, rural and remote locations.

5. Participate and implement in the delivery and evaluation of health education and health promotion programs to promote healthy lifestyles.

6. Ensure all documentation, records and electronic health information systems are maintained in accordance with Top End Health Service (TEHS) and renal services policies and protocols to ensure continuity and confidentiality of client care is maintained.

7. Participate in the organisation's Continuous Quality Improvement (CQI) process for the provision of safe and effective health care.

8. Foster a positive workplace culture through exemplary leadership practices and role modelling behaviour.

9. Follow defined service quality standards, Workplace Health and Safety (WHS) policies and procedures relating to the work being undertaken in order to ensure high quality, safe services and workplaces.

Selection Criteria:

Essential:

1. Possess a Certificate IV in Aboriginal and/or Torres Strait Islander Primary Health Care Practice, Eligible for Registration and hold an Annual Practising Certificate as an Aboriginal and Torres Strait Islander Health Practitioner (ATSIHP) with the with the Aboriginal and Torres Strait Islander Health Practice Board of Australia (AHPRA).

2. Demonstrate a sound professional background and ability to self-manage within a multi-disciplinary team and care facilities in urban, rural and remote locations.

3. Demonstrate effective oral and written and Information Technology (IT) communication skills.

4. Knowledge and understanding of current issues in Indigenous health and sensitivity to cross cultural issues and ability to interact effectively with people from diverse cultures

5. Demonstrated problem solving, negotiating and conflict resolution skills reflecting awareness and sensitivity in relation to interacting effectively with people from diverse cultures.

6. Preparedness and capacity to work shift work and be redeployed to other clinical areas within the renal service to meet clinical need.

7. Hold a current Northern Territory (NT) driver's licence or the ability to obtain.

Further Information: Department of Health has a Smoke Free Policy. Staff are not permitted to smoke anywhere on Departmental premises, facilities or vehicles, nor whilst working off-site. Positions may be subject to pre-employment checks such as immunisation requirements, working with children clearance notice criminal history checks. A criminal history will not exclude an applicant from this position unless it is a relevant criminal history. More information on pre-employment checks specific to this role can be sourced through the vacancy contact.