Manager Client Relations
Vacancy has expired
Show me jobs like this one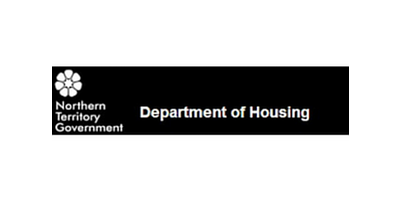 Job Ref:
026612
Employer:
Department of Housing and Community Development (NT)

Job Type:
Full Time
Address:
Post Date:
09/06/2018

JOB DESCRIPTION

Agency

Department of Housing and Community Development

Work Unit

Client Relations, Public Housing Safety and Compliance

Job Title

Manager Client Relations

Designation

Senior Administrative Officer 1

Job Type

Full time

Duration

Ongoing

Salary

$114,737 - $128,178

Location

Darwin

Position Number

26612

RTF

145580

Closing

22/07/2018

Contact

Tania Jacobsen on 08 8999 8521 or Tania.Jacobsen@nt.gov.au

Agency Information

N/A

Information for Applicants

Applications must be limited to a one-page summary sheet and an attached detailed resume/cv. For further information for applicants and example applications: click here

Information about Selected Applicant's Merit

If you accept this position, a detailed summary of your merit (including work history, experience, qualifications, skills, information from referees, etc.) will be provided to other applicants, to ensure transparency and better understanding of the reasons for the decision. For further information: click here

Special Measures

The NTPS values diversity and aims for a workforce which is representative of the community we serve. Therefore under an approved Special Measures recruitment plan, ATSI applicants will be given priority consideration and preference in selection for this vacancy if they meet all essential selection criteria and are suitable at the position level. For further information: click here

Apply Online Link

Primary Objective: The Manager Client Relations is responsible for the overall management of a multi-disciplinary team and supports the work of the Director; providing day-to-day operational direction to the Branch to achieve goals identified in the Branch, Division and Departmental business plans.

Key Duties and Responsibilities:

1.

Provide leadership and manage the human and financial resources to ensure services are delivered in accordance with legislative requirements, national best practice models, policies and standard operating procedures.

2.

Establish operational direction across the areas of complaints, compliance and case management of complex and at risk tenancies.

3.

Develop and deliver operational plans, ongoing training, processes and guidelines to achieve high level service delivery with emphasis on relevant legislation and best practice, and provide advice to the Director in relation to continuous improvement.

4.

Support the Director in the day to day management of the Branch budget and human resources, including staff management and professional development.

5. Prepare reports, Ministerial correspondence and briefings for senior management as they relate to the work of the Branch.

6. Develop and maintain a strong network across the Department, and with key external stakeholders to ensure compliance with Departmental policies and procedures.

7. Attend and represent the Department at cross-agency forums that relate to operations of the Branch.

Selection Criteria:

Essential:

1. Extensive experience in managing and developing staff in a climate of change and achieving optimal staff performance, and work practices in a multidisciplinary workplace, including change management.

2. Extensive experience in achieving competing deadlines, identify and research problems, whilst working under pressure.

3. Experience in or ability to prepare high level reports and written submissions such as Ministerials and briefings with well-developed competency in the use of information technology.

4. Ability to synthesise information and provide appropriate and timely advice to the Director and senior management on service delivery solutions.

5. Strong communication and interpersonal skills and good understanding of Natural Justice with the ability to influence change and negotiate complex outcomes through application of the principles of conflict resolution.

6. Demonstrated experience interacting effectively with people of diverse cultures.

Desirable:

1. Formal qualification in management or other relevant discipline.

2. Ability to interpret and apply legislation such as the Residential Tenancies Act, Housing Act and Tenancy Act.