Anthropologist/Research Officer
Vacancy has expired
Show me jobs like this one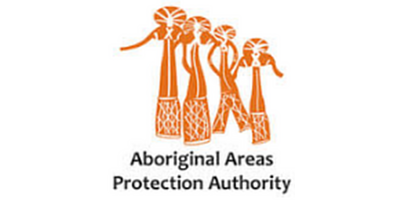 Job Ref:
017809
Employer:
Aboriginal Areas Protection Authority (NT)

Job Type:
Full Time
Address:
Salary and Benefits:
$92,625 - $110,802 (including salary $80,049 - $95,996)
Post Date:
09/06/2018

JOB DESCRIPTION

Agency

Aboriginal Areas Protection Authority

Work Unit

Research and Land Information Unit

Job Title

Anthropologist/Research Officer

Designation

Professional 2

Job Type

Full Time

Duration

Ongoing

Salary

$80,049 - $95,996

Location

Alice Springs/Darwin

Position Number

17809

RTF

144858

Closing

22/07/2018

Contact

Virginie Branchut on 08 8999 4361 or virginie.branchut@nt.gov.au

Agency Information

Information for Applicants

Applications must be limited to a one-page summary sheet and an attached detailed

resume/cv. For further information for applicants and example applications: click here

Information about Selected Applicant's Merit

If you accept this position, a detailed summary of your merit (including work history, experience, qualifications, skills, information from referees, etc.) will be provided to other applicants, to ensure transparency and better understanding of the reasons for the decision. For further information: click here

Special Measures

Not Applicable to this vacancy.

Apply Online Link

Primary Objective:

Undertake anthropological fieldwork research to meet the objectives of the Authority in accordance with the Northern Territory Aboriginal Sacred Sites Act.

Context Statement:

The Aboriginal Areas Protection Authority is an independent statutory Authority established by the Northern Territory Aboriginal Sacred Sites Act designed to effect a practical balance between the recognised need to preserve and enhance Aboriginal cultural tradition in relation to certain land in the Territory and the aspirations of Aboriginal and all other peoples of the Territory for their economic, cultural and social advancement by providing advice for the protection of sacred sites in the context of development.

Key Duties and Responsibilities

1. Plan and undertake approved projects including anthropology fieldwork research and report writing. Projects may involve the Registration of Sacred Sites, Authority Certificates, Site Damage Investigations or any other aspects of Authority responsibility.

2. Report consultations and otherwise document projects in writing, maps, image and audio recording via approved manner in accordance with research policy, procedure and methods.

3. Review, revise and supplement the Authority records relating to Sacred Sites, traditions and custodians.

4. Undertake consultation to achieve a practical balance with landowners with regard to land access and landowner interests in the context of the registration of sacred sites and other work.

5. Liaise with/between applicants, landowners and custodians regarding all facets of Authority Certificate and Sacred Site Registration applications along with site damage matters.

Selection Criteria

Essential:

1. Honours Degree (equivalent or higher) in Anthropology or equivalent discipline.

2. Independent research skills and anthropology fieldwork experience.

3. Demonstrated ability to prepare complex research reports and other documents demonstrating unbiased and confidential practices.

4. Demonstrated high level ability in contemporary negotiation and problem solving skills, discretion, initiative, flexibility and ability to effectively manage conflict.

5. Highly developed oral and written communication skills, including an ability to communicate complex issues to a wide range of clients and work effectively as a member of a team.

6. Highly developed computer skills, database use and use of report writing programs.

7. Ability to undertake remote fieldwork via vehicle or charters for extended periods of time.

8. An ability to interact and work effectively with people of diverse cultures in particular Aboriginal and Torres Strait Islander groups.

9. Manual Driver's licence.

Desirable:

1. Experience working with Aboriginal people and remote area fieldwork including regional specialisation and language speaking skills.

2. Knowledge of Northern Territory political context in which the NTSSA operates.

3. Remote first aid certificate or the ability to obtain.