Environmental Health & Building Surveyor
Vacancy has expired
Show me jobs like this one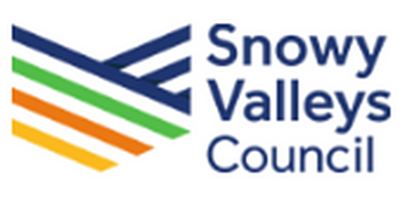 Job Ref:
SVC96
Employer:
Snowy Valleys Council

Job Type:
Full Time
Address:
Post Date:
09/07/2018



Environmental Health & Building Surveyor





Develop, enforce and evaluate environmental health policies, programs and strategies to improve health outcomes

Bring your environmental health and building surveying experience to this vibrant community

Enjoy an attractive remuneration plus accreditation allowance and leaseback vehicle

Enjoy benefits on offer including relocation assistance & salary sacrificing options, including rental


About Snowy Valleys Council

Leading, engaging and supporting strong and vibrant communities

Snowy Valleys Council, on the south western slopes of the Snowy Mountains, was established on 12 May 2016, following the amalgamation of the Tumbarumba Shire Council and the Tumut Shire Council.

Council has a diverse workforce of more than 250 staff employed at council depots and sites, based throughout the region, and is an equal opportunity employer.

If you're looking for a tree change, a place where the air is fresh and clean, the locals friendly and the scenery magnificent, this is the place for you! Snowy Valleys Council has an abundance of beautiful scenery and exciting activities including bushwalking, trout fishing, snow skiing, water skiing in summer, and local wineries. Not to forgetting that this friendly community is a great place for a family with numerous schools, child care facilities and community centres.


About the Opportunity

Snowy Valleys Council now has an opportunity for an experienced Environmental Health & Building Surveyor to join their team on a full time basis.


Some of your key responsibilities will include:

Investigate environmental issues and inspect premises with observations and evidence being accurately recorded and stored.
Provide a professional advisory role on health and environmental matters to the organisation and the public.
Undertake environmental health functions as an authorised officer, including the inspection of premises and issuing of Notices, Orders and Directions pusuant to the legislation.
Represent Council in legal proceedings as necessary, including the preparation of evidence, affidavits and briefing of legal counsel.
Accurately processing, assessing and determining applications for Development Applications, Certificates and Complying Development Certificates.
Carry out Part 8 Certification; determine applications for Building Certificates, and determine complying development applications in accordance with the Environmental Planning and Assessment Act.
Respond to enquiries from the community.


About You

The successful candidate will be tertiary qualified or holding a minimum associate diploma in Environmental Health/Building Surveyor and hold or able to obtain a minimum A3 accreditation under the Building Professional Board (BPB) and demonstrated experience in regulatory enforcement carrying out critical stage inspections for environmental health.


Working knowledge of the following is also required:

Environmental Planning & Assessment Act 1979 (EPA Act) and Regulations
Environmental Planning Instruments
Protection of the Environment Operations Act 1997 and Regulations
Local Government Act 1993
Building Code of Australia and appropriate standards
Food Act 2003 and Food Regulation 2015
Public Health Act 2010 and Public Health Regulations 2012
Work Health and Safety Act and Regulations 2011


Snowy Valleys Council is seeking a team player who is able to work collaboratively with others. You'll be open to change, approaching your role with an adaptable mindset. Excellent communication and interpersonal skills, with the ability to provide advice and guidance to internal and external stakeholders in relation to building requirements and regulations, will ensure your success.


Importantly, you'll be committed to nourishing the continued development and growth of Snowy Valleys Council, with a focus on enriching the community.


HOW TO APPLY

To apply for the position visit Council's website www.snowyvalleys.nsw.gov.au/careers and apply online


CLOSING DATE

Monday 16 July 2018 at 5 pm


SALARY

Salary will be paid in accordance with the Snowy Valleys Council Salary System at Grade 11 ranging from $2,972.73 - $3,345.90 per fortnight (gross) plus 9.5% Superannuation, BPB Accreditation Allowance leaseback vehicle, relocation assistance and salary sacrifice opportunities.


For further information on this position, please contact the Division Manager Development and Environment, Robert Cox on 6941 2520 or by emailing rcox@snowyvalleys.nsw.gov.au.


Snowy Valleys Council is an EEO employer and ensures the absence of discrimination in employment. Council has a 'No Smoking in the Workplace Policy' and operates a Drug and Alcohol testing program.