Senior Prison Officer (Cog2B)
Show me jobs like this one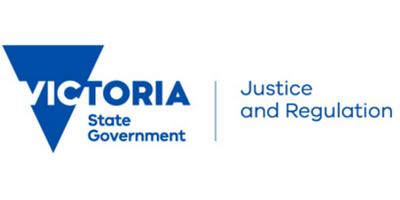 Job Ref:
VG/6477_4157_6484
Employer:
Department of Justice and Regulation (VIC)

Job Type:
Permanent Full Time
Address:
Post Date:
06/06/2018

At the Department of Justice and Regulation, we're looking for people who want to make a difference. People who take pride in their work. People who get things done. People who are committed to making Victoria a safer place. We embrace diversity and strive to have a workforce that reflects the community we serve. We're all about recruiting the best people, regardless of gender, age, disability, religion, sexual orientation or cultural background. If you think you can do the job and would be a good fit for our department, we'd love to hear from you. If you're having any trouble viewing this ad and would like it or any attachments in an accessible format (such as large print), please don't hesitate to get in touch with the contact person listed on the ad. For more information on working with us and our recruitment process, please visit justice.vic.gov.au/careers We're proud of the important work we do across Victoria. Want to be part of it?

2 x Ongoing, Full Time positions

1 x Fixed Term, Full Time (until 31 January, 2020)

About us

Margoneet Correctional Centre is a medium security facility accommodating 559 male prisoners located in Lara, 70kms west of Melbourne. Karreenga is a medium security facility accommodating 300 male protection prisoners and is located adjacent to Margoneet.

Within the prisons, the Senior Prison Officers take a lead role within custodial teams and the role encompasses a range of teamwork, case management, custodial and security responsibilities.

About the role

As a Senior Prison Officer, you will:

be responsible for the day-to-day management of prisoner accommodation
coordinate the day to day operations of a team of Prison Officers
work collaboratively to ensure the safety and security of prisoners, staff and visitors
provide prisoner assessments and be heavily involved in the case management of offenders and work with a team to optimise the opportunities for offender rehabilitation
communicate with and to provide directions to offenders, responding constructively to offender complaints or requests and provide pro-active assistance and guidance to offenders when required
operate as a team leader and participate in the performance management process, training and coaching of prison officers and facilitate learning opportunities and professional development.

About you

As our ideal candidate, you will have:

demonstrated experience in conflict management with the ability to effectively communicate
experience in supervising and coaching staff to motivate more complex offenders to meet work program goals
knowledge of, and the ability to use, computer software such as Microsoft Office Word and Excel, internal CV computer system, including Centurion and e-mail
demonstrated knowledge and experience with the operations within a prison environment
knowledge of, and the ability to apply relevant legislation, policy and procedure relating to CV and the management of its prison facilities.

It is a requirement that you would have completed the Victorian Prison Officer Pre Service Training or have completed training in an equivalent jurisdiction.

How to apply

Please click the Apply button at the bottom of this advertisement. Applications should include a resume and covering letter. Attachments can be uploaded in .doc, .docx, .pdf, .txt or .rtf formats.

Please note: When submitting your application online, there will be questions pertaining to a number of the position's Key Selection Criteria to which you are required to respond.