Enforcement Officer
Vacancy has expired
Show me jobs like this one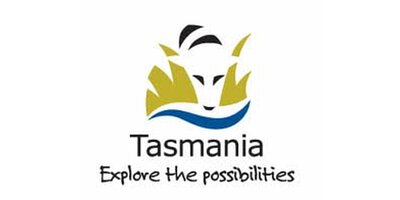 Job Ref:
356001
Employer:
Department of Justice (TAS)

Job Type:
Permanent Full Time
Address:
Post Date:
06/06/2018

Enforcement Officer (356001)

Department of Justice

Monetary Penalties Enforcement Service (MPES)

Hobart

| | |
| --- | --- |
| Award/Classification | Tasmanian State Service Award - General Stream Band 3 |
| Salary | $60,753.00 to $65,780.00 per annum |
| Employment Type | Permanent, full-time |
| Region | South |
| Location | Hobart |
| Opening Date | Friday 6th Jul 2018 at 9.00 |
| Closing Date | Monday 16th Jul 2018 at 23.23 |

Undertake duties that contribute to the effective collection of monetary penalties issued by public sector bodies.

Hours per fortnight

73.50 hours per fortnight. We recognise the value in flexible working arrangements. Talk to us about how this could work for you.

Duties

Respond to telephone and counter enquiries from clients and their agents in relation to the payment of outstanding monetary penalties.
Undertake assessments of the financial circumstances of client and negotiate appropriate payment arrangements.
Research the location of allocated clients who are in contravention of their payment obligation and contact those clients who have been located.
Provide recommendations to Team Leaders on enforcement or other action that may be appropriate.
Participate in field enforcement operations that may involve seizure of property for sale.
Undertake other duties that may be required in relation to the operation of MPES.

Desirable Requirements

Tasmanian Drivers Licence.

Pre-employment Checks

The Head of State Service has determined that the person nominated for this vacancy is to satisfy a pre-employment check before taking up the appointment, promotion or transfer.

The following checks are to be conducted:

Pre-employment checks

Arson and fire setting
Violent crimes and crimes against the person
Sex-related offences
Drug and alcohol related offences
Crimes involving dishonesty
Crimes involving deception
Making false declarations
Malicious damage and destruction to property
Serious traffic offences
Crimes against public order or relating to the Administration of Law and Justice
Crimes against Executive or the Legislative Power
Crimes involving Conspiracy

Disciplinary action in previous employment.
Identification check.

What do I submit with my application?

Please ensure that your application includes:

The Application Form
A current Resume
A statement addressing the selection criteria

All documents relating to this vacancy can be found to your right.