Principal Policy Officer Resources
Vacancy has expired
Show me jobs like this one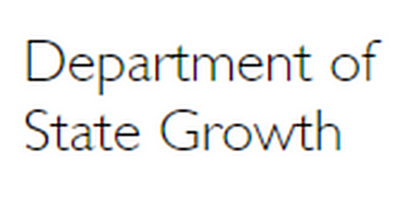 Job Ref:
372861
Employer:
Department of State Growth (TAS)

Job Type:
Permanent Full Time
Address:
Post Date:
06/06/2018

Principal Policy Officer Resources (372861)

Department of State Growth

Strategy, Policy and Coordination

Resource Policy

Hobart

| | |
| --- | --- |
| Award/Classification | Tasmanian State Service Award - General Stream Band 7 |
| Salary | $106,497 to $112,134 per annum |
| Employment Type | Permanent, flexible |
| Region | South |
| Location | Hobart |
| Opening Date | Friday 6th Jul 2018 at 9.00 |
| Closing Date | Sunday 15th Jul 2018 at 23.59 |

To lead the development of strategic advice and whole of agency strategies and policy responses that align to State Growth priorities and legislative frameworks. In this context, the role manages the planning, resourcing and delivery of key strategic initiatives and provides support to senior management in the development, implementation and review of Division priorities.

Duties

Provide expert high level analysis, policy advice and recommendations on forest and associated natural resource management policy issues that are commercially and socially achievable, coherent and relevant to established State, national and international objectives.
Undertake complex strategy and policy development in relation to the resources (forestry and mining) sector, supported by relevant research, investigation and analysis and deliver authoritative advice on matters of strategic priority.
Establish and build productive working relationships with key industry and other stakeholders to ensure that the Agencys broad interests are appropriately represented in external and inter-governmental negotiations, forums and working parties. This may involve representing the Agency at meetings, forums, working parties and inter-governmental committees.
Prepare official correspondence and high level briefings, reports and submissions in accordance with the Agencys agreed standards of practice. This may include the preparation of responses for government and inter-governmental inquiries and replies to Ministerial and stakeholder requests for information about State Growth strategies.
Allocate and monitor the work undertaken by direct reports and/or project team members, ensuring that all parties are fully briefed on proposed tasks, agreed standards of delivery, timelines and expected outcomes. Management of the performance and development of direct reports is consistent with the Agencys agreed framework and standards.

Desirable Requirements

Tertiary qualifications in forestry science, resource management and/or economics.

What do I submit with my application?

Please ensure that your application includes:

The Application Form
A current Resume
A statement addressing the selection criteria

All documents relating to this vacancy can be found to your right.