Manager
Vacancy has expired
Show me jobs like this one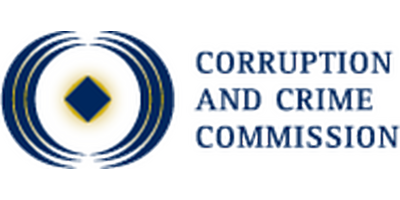 Job Ref:
1041
Employer:
Corruption and Crime Commission (WA)

Job Type:
Permanent Full Time
Address:
Salary and Benefits:
$117,725 - $126,033 per annum
Post Date:
06/06/2018

Position number: 1041

Work type: Permanent - Full Time

Location: Geraldton

Closing date: 2018-07-20 4:30 PM (YYYY-MM-DD)

The Department of Justice (DOJ) is seeking the services of a dynamic manager for the Geraltdon Adult Community Corrections branch. This is a full-time position, working in a modern office enviroment in the regional Western Australian coastal town of Geraldton, located 4 hours from Perth.

Role

Adult Community Corrections contributes to community safety through effective and responsible management of offenders on community orders, and provision of advice to courts and releasing authorities.

Job related requirements

The applicant should be able to demonstrate the following skills, knowledge and experience:

Shapes and Manages Strategy

The ability to; provide direction to others regarding the purpose and importance of their work , set work tasks that align with strategic objectives and communicates the expected outcomes, understand the Department's objectives and aligns project activities accordingly, consider the ramifications of identified issues and evaluate their potential impacts on work plans and operational goals, gather and investigate information from a range of sources and explore new ideas and different points of view, investigate best practice approaches that may enhance service delivery are important for this role.

Achieve Results

The ability to; critically review project/program performance, identify areas of improvement and initiate changes to ensure positive outcomes, identify key talent that will enhance and support performance, remain flexible and responsive to changes in requirements, seek specialist expertise and capitalise on the expert knowledge and skills of others, set clear plans and timeframes for project implementation and outlines specific activities that support success, respond in a positive and flexible way to change and uncertainty, share information and own expertise with others, see projects through to completion, monitor project progress and adjusts plans as required to meet deadlines, commit to achieving quality outcomes and seek feedback from stakeholders to gauge satisfaction are all fundamental to this role.

Builds Productive Relationships

The capacity to; build and sustain relationships with a network of key people internally and externally, be proactive in offering assistance for a mutually beneficial relationship, anticipate and be responsive to internal and external clients' needs, involves, encourages and recognises the contributions of people, consult and share information and ensures that others are informed of issues, work collaboratively with the team, encourage the exploration of diverse views and try to see things from different perspectives, identify learning opportunities and strengths within the team and delegate tasks accordingly, set clear performance standards and provide timely praise and recognition, provide constructive objective feedback in a manner that gains acceptance and achieves resolution, deal with poor performance promptly are requirements for this role.

Exemplifies Personal Integrity and Self-Awareness

This role requires; a high level of personal commitment to integrity, professionalism, probity and personal development, adherence to the Code of Conduct, the ability to stand by own position when challenged, to seek advice and guidance when required, takes personal responsibility for meeting objectives and shows initiative and acts proactively to progress work to meet deadlines, able to remain positive and respond to pressure in a controlled manner – continues to progress work despite criticisms and setbacks, a strong commitment to learning and self-development and acceptance of challenges and new opportunities. Engage with risk by providing impartial and forthright advice, constructively challenging important issues and proposing solutions. Actively identifies and manages risk issues escalating as required.

Communicates and Influences Effectively

A demonstrated ability to: present messages confidently and persuasively and to successfully listen, understand and adapt to a range of audiences, approach negotiations with a strong grasp of key issues, able to frame persuasive arguments that take account of opposing views, encourage support from relevant stakeholders, strive to achieve outcomes that benefit both parties are all requirements for this role.

It is a requirement for the position holder to work out of hours as necessary.

The following is a description of the requirements when working in a regional area:

When working in a regional area there is a requirement for every ACC Manager to be away from home for periods of time.

Travel will be required to be undertaken when working in a regional area so there is a prerequisite for every ACC Manager to drive vehicles (including 4WD) with manual transmissions and as such, a current manual driver's licence (class C) must be held. There is also a requirement to travel via airplane including light aircraft.

Please see the attached JDF for more information about the Role Specific Responsibilities of this position. All Departmental employees are required to undergo a National Criminal History check.

Further job related information

If you are interested in this position and would like further information on the role, contact Jim Hosie on 08 9264 1064.

How to apply

The Department preferred method of application is via the Apply Now button below. You will be required to complete relevant personal information and attach documents as requested.

Provide a current resume including the contact details of 2 recent work referees and a letter outlining your suitability for the role.

Any remaining work related requirements as listed in the JDF may be assessed at some stage during the selection process.

Please ensure that at least 1 referee is a current or recent supervisor/line manager.

Forwarding your application

To apply applicants are requested to:

Apply online (Preferred)

Click on the "Apply for Job" button at the top/bottom of the screen

Complete all of the online application questions

Attach all required documentation

By post

Complete application for vacancy form which is attached to the advert

Attach all required documentation and ensure all the above is stapled

Post your completed application to:

DOJ Recruiting Branch

Department of Justice

GPO Box F317, PERTH WA 6841

Please note:

Applications received after the closing date/time or applications sent to us by email cannot be accepted.

As we prefer to contact you by email for any interview or other matter, you are encouraged to apply online and provide a current valid e-mail address.

People from diverse backgrounds are encouraged to apply. The Department upholds a working environment that is free from discrimination in accordance with Equal Opportunity legislation.