Correctional Industry Officer - Kitchen
Vacancy has expired
Show me jobs like this one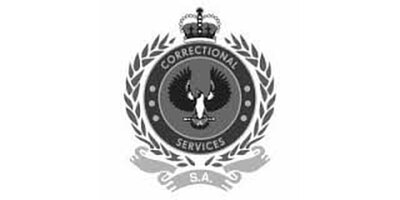 Job Ref:
317526
Employer:
Department for Correctional Services (SA)

Job Type:
Contract
Address:
Post Date:
06/06/2018

Correctional Industry Officer - Kitchen

Correctional Services

Job reference:

317526

Location:

5321 - CADELL

Job status:

Ongoing

Eligibility:

Open to Everyone

About the Department for Correctional Services
The Department employs more than 2,200 staff and has responsibility for nine prisons and sixteen Community Correctional offices across the state. Our vision is for a safer community by protecting the public and reducing re-offending. This is made possible by the contribution of our staff who are employed in a wide variety of fields, from correctional officers, correctional industry officers, to social workers, psychologists, educators and supervisors of court orders. Their commitment ensures we deliver quality services to prisoners, offenders and victims of crime. We strongly promote diversity and equity in our workforce, which directly contributes to greater effectiveness and better outcomes. In a supportive and collaborative environment, you'll work alongside dedicated and passionate people and help to turn around the lives of offenders. Encountering interesting professional challenges, you'll assist offenders in making big changes and rebuild lives affected by crime.

Duties
The Correctional Industry Officer at Cadell Training Centre is responsible to the Manager, Prison Industries or General Manager for the security, safety and control of prisoners in their care; the assessment, training and advising of prisoners in all aspects of production of specified products or relevant industry requirements. The supervision and direction of the prisoner work group and the provision of assistance to other Correctional Industry Officers and Correctional Officers. To ensure that Departmental procedures are complied with and those work standards are optimised and maintained.The Correctional Industry Officer will be trained to be multifunctional in all aspects of the prison industries and work in a team environment and set work priorities under general direction

Special Conditions
Hours of duty are 38 per week, over five days (or rostered over 7 days in some institutions), some out of hours work may be required.
Section 47 of the Public Sector Act 2009 applies in conjunction with other provisions of the act and other applicable industrial entitlements.
The incumbent is required to satisfactorily complete a National Criminal History Check.
A current South Australian Driver's Licence is essential.
A flexible approach to working hours is required.
Some interstate and intrastate travel will be required which may necessitate overnight absences.
Required to successfully complete Certificate III in Correctional Practice within 12 months (if not already completed).

Requirements
Essential:
Certificate III in Correctional Practice (refer Special Conditions).
Possession of a relevant Trade qualification, or a relevant industry recognised qualification or a minimum 3 years comparative relevant industry experience.
Senior First Aid Certificate.

Desirable:
Certificate IV in Correctional Practice.
Certificate IV in Training & Assessment.

Remuneration
(CO3) $61,458pa - $67,141pa

Enquiries
Mr Shaun Edwards
08 8540 3681
shaun.edwards@sa.gov.au

Application Instructions
All applications must be submitted online. Applicants are required to submit a cover letter of no more than 2 pages outlining their skills, knowledge and experience relevant to the role. Please refer to the 'Advice to Applicants' document for more information on how to apply. Applicants are required to complete the 'Employment Declaration' form if not currently employed by the Department for Correctional Services.

Applications close:

18/07/2018 5:00 PM

Attachments:

-

Employment Declaration.pdf

-

Advice to Applicants.doc

-

Job and Person Description.doc

Flexibility Statement
The South Australian public sector promotes diversity and flexible ways of working including part-time. Applicants are encouraged to discuss the flexible working arrangements for this role.