AHP2 Senior Aboriginal Family Practitioner
Vacancy has expired
Show me jobs like this one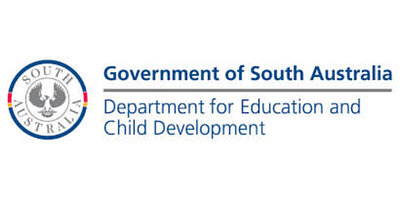 Job Ref:
316836
Employer:
Department for Education and Child Development (SA)

Job Type:
Contract
Address:
Post Date:
06/06/2018

AHP2 Senior Aboriginal Family Practitioner

Education and Child Development

Job reference:

316836

Location:

5690 - CEDUNA WATERS

Job status:

Ongoing

Eligibility:

Open to Everyone

The Senior Aboriginal Family Practitioner works across the education and child protection systems to support vulnerable and at risk children. The role is accountable to the Team Leader for strengthening communication and understanding between Child Protection and Education systems for timely and effective responses to meeting the needs of children and their families; demonstrating effective management and providing high quality and effective service to respond to the needs of children and their families in a timely manner and in a supportive diversionary role; promoting and developing strong partnerships with education sites and other stakeholders to create best outcomes for families; creating opportunities for referrals to be made from education sites to other agencies to effectively link vulnerable children and families to relevant services; assessing the needs of children and families, and planning and delivering focussed intervention to safeguard children and promote positive outcomes; working in partnership with education Support Services personnel, to identify and implement responses to vulnerable families, and optimising the use of community resources.

Special Conditions
The successful applicant is required to gain a Department of Human Services (DHS) child-related employment screening prior to being employed which is required to be renewed every three years before expiry. The incumbent will be required to undertake Responding to Abuse & Neglect (RAN) full day/online training course every three years. For all other Special Conditions please refer to the Role Description.

Requirements
Applicants are required to submit a CV, the Application Cover Sheet, Pre-Employment Declaration, and a written statement of no more than 1500 words. Written statements should address the criteria outlined in the Role Description. Applicants should include the name, address and contact number of three (3) current referees, one being your current line manager.

Eligibility
Pursuant to Section 56 (2) of the Equal Opportunity Act, 1984 only people of Aboriginal and Torres Strait Island Descent may apply for this role.

Essential Qualifications
An appropriate Allied Health Professional degree or equivalent qualification which gives eligibility for full membership or entitles registration with the relevant Association/Board.
Persons of Australian Aboriginal or Torres Strait Island descent, who have the appropriate background and skills but do not have the essential qualification, may apply for and be engaged/assigned to the role of Social Worker and will be entitled to apply for any Allied Health Professional roles requiring a qualification in Social Work within the Department for Education.

Special Notes
Please note this is an ongoing vacancy.

Enquiries
Peter Wood
0427 163 543
peter.wood@sa.gov.au

Application Instructions
All applications must be submitted online.

Applications close:

18/07/2018 5:00 PM

Attachments:

-

AHP2 Senior Aboriginal Family Practioner - RD.pdf

-

App Cover Sheet - PSAct.doc

-

Employment Declaration.pdf

-

RD _ How to Apply PS Act guidelines.docx

Flexibility Statement
The South Australian public sector promotes diversity and flexible ways of working including part-time. Applicants are encouraged to discuss the flexible working arrangements for this role.