Human Resource Services Officer (multiple positions)
Vacancy has expired
Show me jobs like this one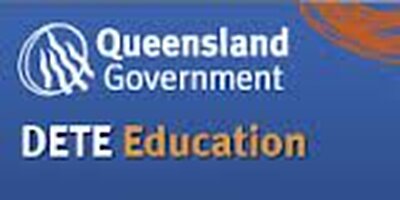 Job Ref:
QLD/CO281595/18
Employer:
Department of Education and Training (QLD)

Job Type:
Full Time
Address:
Post Date:
05/06/2018

Human Resource Services Officer (multiple positions)

Education

(

Organisation site

)

Talent Unit, Human Resources Branch, Corporate Services Division

Are you looking to join a high performing client focussed team? As an HR Services Officer you will provide efficient, effective and confidential human resource services and administrative support to the branch, school and non-school work units of the department. We are seeking passionate HR professionals with strong interpersonal skills who are keen to partner with clients to build strong working relationships. While our focus is on new temporary team members joining our Unit as soon as possible, we are also seeking to use this talent pool to fill future opportunities. We have four roles across our unit we are immediately looking to fill.

Job details

| | |
| --- | --- |
| Position status | Temporary |
| Position type | Full-time |
| Occupational group | HR & Industrial Relations |
| Classification | AO3 |
| Workplace Location | Brisbane Inner City |
| Job ad reference | QLD/CO281595/18 |
| Closing date | 19-Jul-2018 |
| Yearly salary | $58638 - $65385 |
| Fortnightly salary | $2247.60 - $2506.20 |
| Job duration | 6 months unless otherwise determined |
| Contact person | Kathleen Patching |
| Contact details | 07 3055 2922 |

About the Team

The Talent Unit is part of the Human Resources Branch within the Department of Education. We are located in Brisbane CBD and provide HR services and advice statewide. Our primary service is recruitment but we also cover a range of other HR services to both teaching and corporate staff across the department.

About the Job

A range of exciting opportunities exist for motivated individuals with a passion for assisting customers to achieve effective recruitment outcomes. You will be self-motivated, enthusiastic and determined to succeed. You may be required work across any of the teams within the Unit and assist in providing support to your colleagues in peak times.

Skills and Experience

As a member of the Talent Unit and HR Branch you will be expected to demonstrate:

Strong customer service focus.
Experience in medium to high volume end-to-end recruitment activities.
Strong time management and prioritisation skills.
Your ability to provide support to data entry efforts using databases and spreadsheets.

In return we will provide you with the opportunity to be upskilled across all the teams within our Unit to further enhance your recruitment and talent pool management skills and knowledge. This is done through an individualised development plan to ensure that you get to experience the delivery of client focussed services in both ongoing and project related activities.

Interested in applying

If you think you might be the right person for these opportunities, to enable us to assess your merit and fit to the role, your application should include:

Your current resume including contact details for 2 referees, one of whom is your current supervisor;
Responses to the online questionnaire (the questionnaire will open after you have clicked apply and entered your personal details).

DO NOT

provide responses to the assessment criteria.

Multiple vacancies will initially be filled from the recommended pool of applicants. This pool of recommended applicants may also be used to fill future vacancies arising in the next 12 months.

Applications from recruitment agencies will not be accepted.

Employees requiring placement will be considered on merit.

Further information

For a full list of the position responsibilities and mandatory requirements, please ensure you download the attached role description and candidate information fact sheet and follow the instructions.

Documents

Before applying for this vacancy please ensure you read the documents below.