Senior Psychologist
Vacancy has expired
Show me jobs like this one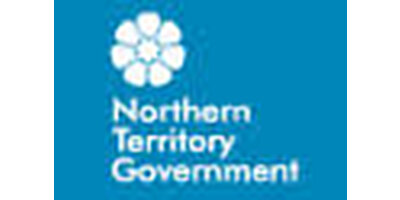 Job Ref:
30392
Employer:
Department of Health (NT)

Job Type:
Full Time
Address:
Salary and Benefits:
$132,110 - $147,392 (including salary $114,737 - $128,178)
Post Date:
05/06/2018

JOB DESCRIPTION

Agency

Department of the Attorney-General and Justice

Work Unit

Offender Services and Programs

Job Title

Senior Psychologist

Designation

Senior Professional 1

Job Type

Full Time

Duration

Fixed to 03/07/2020

Salary

$114,737 - $128,178

Location

Darwin

Position Number

30392

RTF

145380

Closing

18/07/2018

Contact

Natalie Walker on 08 8935 7580 or Natalie.Walker@nt.gov.au

Agency Information

Information for Applicants

Applications must be limited to a one-page summary sheet and an attached detailed resume/cv. For further information for applicants and example applications: click here

Information about Selected Applicant's Merit

If you accept this position, a detailed summary of your merit (including work history, experience, qualifications, skills, information from referees, etc.) will be provided to other applicants, to ensure transparency and better understanding of the reasons for the decision. For further information: click here

Special Measures

Not Applicable to this vacancy

Apply Online Link

Primary Objective:

To undertake specialist treatment, assessment and guide the management of complex and high risk offenders. To train staff on principles of offender management and provide accredited supervision through AHPRA of post graduate students and contribute to research in treatment and assessment of offenders with a focus on Aboriginal offenders.

Key Duties and Responsibilities:

1. Undertake specialised assessments and deliver treatment to address criminogenic risk and need and psychological needs of offenders and generate psychological and risk assessment reports for various stakeholders.

2. Develop, deliver and formally evaluate therapeutic and offence specific program manuals pertinent to high risk offenders.

3. Develop, deliver and evaluate training packages for clinical, support and custodial staff working with high risk offenders including 'train the trainer' packages.

4. Assist in the implementation of clinical governance frameworks to ensure ethical and evidence based and best practice standards are maintained in the Department.

5. Develop and maintain inter jurisdictional relationships and participate in local, national and international research with a specific focus on leading research to improve rehabilitative outcomes for Aboriginal Offenders

6. Liaise with prison and community corrections management, sentencing authorities, professional bodies and other relevant parties on matters pertaining to the assessment of risk and/or treatment of offending behaviours.

Selection Criteria:

Essential

1. Tertiary qualifications in psychology with unconditional registration to practice as a psychologist in Australia through AHPRA and eligibility for membership of the Australian Psychological Society.

2. Demonstrated experience and knowledge related to criminogenic assessment, treatment and risk management of high risk sexual and violent offenders, including expertise in assessment and delivery of psychological interventions for non-criminogenic needs.

3. Demonstrated ability to provide clinical oversight and peer consultation to guide interventions for high risk offenders, willingness to supervise other psychologists as AHPRA approved supervisor and ability to develop and deliver staff training packages.

4. Demonstrated ability to conduct research, develop, deliver and evaluate the effectiveness of activities involved in the treatment, supervision and management of high risk offenders with the ability to develop organisational standards and frameworks and ability to develop therapeutic manuals in accordance with evidence based practice.

5. High level interpersonal and communication skills with an ability to interact effectively with people from diverse cultural, religious and socioeconomic backgrounds, particularly Aboriginal people and an ability to drive innovation.

6. Willingness to work flexible hours and undertake some travel (light aircraft) to remote communities.

Further Information:

1. This position is relief for Parental leave and vacancy period may be subjected to change

2. The Department of the Attorney-General and Justice (NT Correctional Services Division) has a Smoke Free Policy. Staff are not permitted to smoke anywhere on Departmental premises, facilities or in vehicles, nor whilst working off-site. The preferred applicant/s will be required to complete a pre-employment questionnaire and the successful applicant/s will be required to undergo a criminal history check (confirmed by fingerprints and name check) prior to commencement of employment. An adverse criminal history will not necessarily exclude an applicant from this position. All NT Correctional Services employees are subject to random drug and alcohol testing.