Clinical Nurse Educator
Vacancy has expired
Show me jobs like this one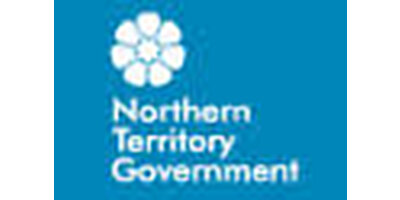 Job Ref:
38336
Employer:
Department of Health (NT)

Job Type:
Full Time Temporary
Address:
Salary and Benefits:
$126,337 - $131,573 (including salary $109,660 - $114,265)
Post Date:
05/06/2018

JOB DESCRIPTION

Agency

Department of Health

Work Unit

Primary Health Care Top End West

Job Title

Clinical Nurse Educator

Designation

Nurse 5 RDO

Job Type

Full Time

Duration

Fixed for 2 years

Salary

$109,660 - $114,265

Location

Darwin

Position Number

38336

RTF

145138

Closing

25/07/2018

Contact

Karen Doyle on 08 8985 8147 or karen.doyle@nt.gov.au

Agency Information

Information for Applicants

Applications must be limited to a one-page summary sheet and an attached detailed

resume/cv. For further information for applicants and example applications: click here

Information about Selected Applicant's Merit

If you accept this position, a detailed summary of your merit (including work history, experience, qualifications, skills, information from referees, etc.) will be provided to other applicants, to ensure transparency and better understanding of the reasons for the decision. For further information: click here

Special Measures

The NTPS values diversity and aims for a workforce which is representative of the community we serve. Therefore under an approved Special Measures recruitment plan, ATSI applicants will be given priority consideration and preference in selection for this vacancy if they meet all essential selection criteria and are suitable at the position level. For further information: click here

Apply Online Link

Primary Objective: Responsible for planning, delivering and assessing educational and clinical practice development programs consistent with national standards and best practice for Primary Health Care (PHC) Nurses employed in the Top End West Service Delivery Area.

Key Duties and Responsibilities:

1. Provide workplace-based clinical education and educational programs to meet the contemporary needs of nursing staff. Enhancing the professional development of self and others using research and evidence based concepts.

2. In consultation with District and PHC Managers, assess the learning needs and clinical competencies of the PHC nursing team, and develop effective educational programs to target different levels of expertise and confidence.

3. Demonstrated understanding of the Australian Nursing and Midwifery Council Competencies and how they form the professional practice framework for Nurses and Midwives including awareness of cultural safety and its impact on education.

4. Actively participate in Quality Activities and the Performance Development of self and others to maximise outcomes for patients and members of the health care team.

5. Ensure the adherence to Top End Health Service policies, procedures and protocols and function within legislation governing practice, and participate in Northern Territory (NT) DoH wide Education Network Groups.

6. Follow defined service quality standards, Workplace Health and Safety (WHS) policies and procedures.

Selection Criteria

Essential:

1. Eligibility for Nursing Eligibility for registration and Annual Practicing Certificate with the Australian Health Practitioner Regulation Agency (AHPRA).

2. Demonstrated experienced working in PHC with high level generalist and specialist clinical skills, knowledge and experience with the ability to deliver education programs/clinical instruction.

3. Commitment to Continuous Quality Improvement (CQI), research, education and innovation to achieve organisational goals and efficiency.

4. Post graduate qualifications in adult education/or relevant with the ability to apply adult learning principles in the workplace

5. Proven leadership ability and well-developed interpersonal, communication and organisational skills and the ability to create high level written reports and tables using Microsoft Office and Microsoft Excel

6. Awareness of multi-cultural issues and the impact on clinical practice with ability to interact effectively with people from diverse cultures.

7. Hold a current Northern Territory (NT) manual driver's license or the ability to obtain, willingness and ability to travel on a weekly basis to Top End West communities by either 4x4 or light aircraft and stay for up to a week as required

Desirable:

1. Masters in Clinical Speciality and/or Education.

Further Information: Department of Health has a Smoke Free Policy. Staff are not permitted to smoke anywhere on Departmental premises, facilities or vehicles, nor whilst working off-site. Positions may be subject to pre-employment checks such as immunisation requirements, working with children clearance notice criminal history checks. A criminal history will not exclude an applicant from this position unless it is a relevant criminal history. More information on pre-employment checks specific to this role can be sourced through the vacancy contact.