Senior HR Consultant
Vacancy has expired
Show me jobs like this one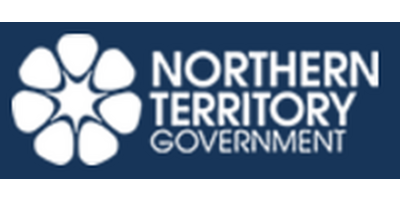 Job Ref:
18273
Employer:
Department of Infrastructure, Planning and Logistics (NT)

Job Type:
Permanent Full Time
Address:
Salary and Benefits:
$117,281 - $126,045 (including salary $101,695 - $109,403)
Post Date:
05/06/2018

JOB DESCRIPTION

Agency

Department of Tourism and Culture

Work Unit

Human Resource Services

Job Title

Senior HR Consultant

Designation

Administrative Officer 7

Job Type

Full-time

Duration

Ongoing

Salary

$101,695 - $109,403

Location

Darwin

Position Number

18273

RTF

145856

Closing

17/07/2018

Contact

Denise Mackintosh on 08 8999 4471 or denise.mackintosh@nt.gov.au

Agency Information

www.dtc.nt.gov.au

Information for Applicants

Applications must be limited to a one-page summary sheet and an attached detailed

resume/cv. For further information for applicants and example applications: click here

Information about Selected Applicant's Merit

If you accept this position, a detailed summary of your merit (including work history, experience, qualifications, skills, information from referees, etc.) will be provided to other applicants, to ensure transparency and better understanding of the reasons for the decision. For further information: click here

Special Measures

Not applicable to this vacancy.

Apply Online Link

Primary Objective:

Provide high level advice and consultancy services on a range of human resource, change management and employee relations matters relevant to the Department of Tourism and Culture.

Context Statement:

The human resources unit provides client focused services through a consultancy framework. The position will develop strategic solutions to build and enable a high performing organisation and work closely with executive and senior management to proactively assist them to meet their workforce responsibilities.

Key Duties and Responsibilities:

1. Deliver HR services through a consultancy delivery model to a portfolio of clients within the Agency.

2. Provide high level HR advice, guidance and coaching to clients on a range of employment related matters.

3. Manage complex case management issues such as grievances, discipline, medical investigations, performance and inability, recommending appropriate courses of action and early intervention strategies.

4. Develop and maintain effective partnerships with senior management to ensure successful delivery of business objectives.

Develop HR strategies and initiatives and contribute to HR, Agency and NTPS projects.

6. Develop and facilitate the implementation of policy and whole of Agency programs related to Human Resource Management practices.

7. Provide support and guidance to other HR team members.

Selection Criteria:

Essential

1. Extensive experience and knowledge in contemporary human resource management particularly in complex case management and organisational change.

2. High level written and verbal communication, negotiation and conflict resolution skills with sound conceptual, analytical and research skills.

3. Sound knowledge of and proven ability to interpret and apply employment legislation in a human resource environment.

4. Demonstrated planning, problem solving and organisational skills including the capacity to successfully handle multiple, complex and high priority tasks concurrently.

5. Demonstrated ability to develop and maintain key relationships with clients, team members and stakeholders to positively influence human resource practices.

Desirable

1. Relevant tertiary qualification in Human Resource Management or a related field.

2. Knowledge and understanding of relevant Northern Territory Public Sector employment legislation.

3. Knowledge and understanding of the Department of Tourism and Culture's structure and business.