Aboriginal Community Worker
Vacancy has expired
Show me jobs like this one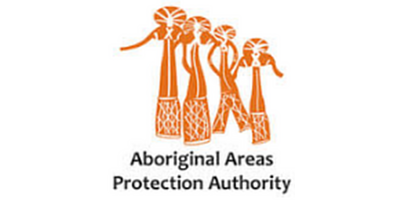 Job Ref:
50295
Employer:
Aboriginal Areas Protection Authority (NT)

Job Type:
Full Time
Address:
Salary and Benefits:
$67,449 - $72,793 (including salary $58,291 - $62,909)
Post Date:
05/06/2018

JOB DESCRIPTION

Agency

Department of Health

Work Unit

Primary Health Care Central Australia

Job Title

Aboriginal Community Worker

Designation

Administrative Officer 3

Job Type

Full Time

Duration

Fixed to 30/6/2019

Salary

$58,291 - $62,909

Location

Ti Tree

Position Number

50295

RTF

145212

Closing

17/07/2018

Contact

Olivia Ryder on 08 8951 1124 or olivia.ryder@nt.gov.au

Agency Information

Information for Applicants

Applications must be limited to a one-page summary sheet and an attached detailed

Resume/cv. For further information for applicants and example applications: click here

Information about Selected Applicant's Merit

If you accept this position, a detailed summary of your merit (including work history, experience, qualifications, skills, information from referees, etc.) will be provided to other applicants, to ensure transparency and better understanding of the reasons for the decision. For further information: click here

Special Measures

The NTPS values diversity and aims for a workforce which is representative of the community we serve. Therefore under an approved Special Measures recruitment plan, ATSI applicants will be given priority consideration and preference in selection for this vacancy if they meet all essential selection criteria and are suitable at the position level. For further information: click here

Apply Online Link

Primary Objective

As part of the Central Australia Health Services (CAHS) team assist with activities to promote health and wellbeing in the community.

Key Responsibilities

1. Assist Primary Health Care (PHC) service providers to communicate effectively with Aboriginal community members using appropriate language, culture and protocols.

2. Assist with non-clinical interventions and support to individuals and families within the Health Service Delivery area.

3. Work collaboratively with visiting professionals to engage with or provide services to community members and their families.

4. Work with community members and Health Team to assist people to develop a health care plan.

5. Work with Community Members and the Health Team to develop resources and activities to share health information.

6. Follow defined service quality standards, Workplace Health and Safety (WHS) policies and procedures relating to the work being undertaken in order to ensure high quality, safe services and workplaces.

Selection Criteria

Essential:

1. Ability to work with people from a diverse range of cultural backgrounds

2. Knowledge of community cultural protocols and community governance structures.

3. Ability to work with families in a remote community context and to work in a team

4. English language skills sufficient to provide verbal reports of activities.

5. Ability to identify gaps in health knowledge and share health information.

6. Collection and understanding of population level health information.

7. Understanding of health and community service needs of individuals and communities.

8. Hold current Northern Territory (NT) driver's licence or the ability to obtain.

Desirable:

1. Willingness to undertake a program of study toward a Certificate II in Community Services Work.

2. Certificate ll in Community Services.

Further Information: Department of Health has a Smoke Free Policy. Staff are not permitted to smoke anywhere on Departmental premises, facilities or vehicles, nor whilst working off-site. Positions may be subject to pre-employment checks such as immunisation requirements, working with children clearance notice and criminal history checks. A criminal history will not exclude an applicant from this position unless it is a relevant criminal history. More information on pre-employment checks specific to this role can be sourced through the vacancy contact.