Onestaff Administration Officer
Vacancy has expired
Show me jobs like this one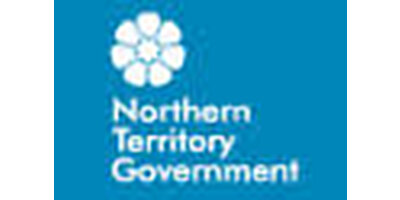 Job Ref:
3556
Employer:
Department of Health (NT)

Job Type:
Full Time
Address:
Salary and Benefits:
$76,387 - $87,689 (including salary $66,015 - $75,783)
Post Date:
05/06/2018

JOB DESCRIPTION

Agency

Department of Health

Work Unit

Primary Health Care

Job Title

Onestaff Administration Officer

Designation

Adminstrative Officer 4

Job Type

Full Time

Duration

Ongoing

Salary

$66,015 - $75,783

Location

Alice Springs

Position Number

3556

RTF

144703

Closing

17/07/2018

Contact

Vicki Gibson on 08 8958 2685 or vicki.gibson@nt.gov.au

Agency Information

Information for Applicants

Applications must be limited to a one-page summary sheet and an attached detailed resume/cv. For further information for applicants and example applications: click here

Information about Selected Applicant's Merit

If you accept this position, a detailed summary of your merit (including work history, experience, qualifications, skills, information from referees, etc.) will be provided to other applicants, to ensure transparency and better understanding of the reasons for the decision. For further information: click here

Special Measures

The NTPS values diversity and aims for a workforce which is representative of the community we serve. Therefore under an approved Special Measures recruitment plan, ATSI applicants will be given priority consideration and preference in selection for this vacancy if they meet all essential selection criteria and are suitable at the position level. For further information: click here

Apply Online Link

Primary Objective:

Provide responsive operational and administrative support and advice in the delivery of Human Resource (HR) services to the unit, and to deliver sound recruitment and employee administrative advice relating staff establishment practices and solutions to enable the branch to achieve its commitment to key performance areas, ensures accurate data entries of rosters for Nursing/Midwifery and Medical Services to enable correct salaries.

Key Duties and Responsibilities:

1. Assist in the management of recruitment activities by providing sound advice and training to management and staff.

2. Provide information and assistance with HR processes to managers, ie commencement, advertising, higher duties allowance, staff movements and timesheets.

3. Create and maintain Onestaff Personnel files for all Primary Health Care (PHC) employees

4. Conduct audits via reporting programs on Onestaff for all mandatory training and compliance.

5. Enter ongoing rosters for PHC staff, including any late variances.

6. Prepare accurate weekly/monthly/adhoc recruitment and staff establishment reports to the General Manager.

7. Provide an effective liaison service with Department of Corporate Information Services (DCIS) Recruitment, Employment Services and Payroll to ensure that a quality and timely service is provided.

8. Follow defined service quality standards, Workplace Health and Safety (WHS) policies and procedures relating to the work being undertaken in order to ensure high quality, safe services and workplaces.

Selection Criteria:

Essential:

1. Demonstrated experience and knowledge in the use of Onestaff, eRecruit, Personnel Information and Payroll System (PIPS) or similar salary related electronic information systems and Microsoft Office Suite.

2. High level of motivation with strong organisational and time management skills with the ability to think logically, analytically and capacity for problem solving.

3. Demonstrated ability to work effectively as part of a team with minimal supervision in day to day operations to achieve outcomes and excellent client service.

4. Demonstrated ability to adapt to change (ie changes to workflow, new technology) and the capacity to handle pressure situations in the workplace.

5. High level of self-confidence, honesty, confidentiality and professional integrity.

6. Well-developed written and oral communication skills with a high level of accurate data processing skills.

7. Ability to interact effectively with people from diverse cultures.

Desirable:

1. Demonstrated understanding of the Public Sector Employment and Management Act (PSEMA) or similar legislation, Principles of Conduct and Conditions of Service for a broad range of employees.

Further Information:

Department of Health has a Smoke Free Policy. Staff are not permitted to smoke anywhere on Departmental premises, facilities or vehicles, nor whilst working off-site. Positions may be subject to pre-employment checks such as immunisation requirements, working with children clearance notice and criminal history checks. A criminal history will not exclude an applicant from this position unless it is a relevant criminal history. More information on pre-employment checks specific to this role can be sourced through the vacancy contact.