Trainee Finance Support Officer
Vacancy has expired
Show me jobs like this one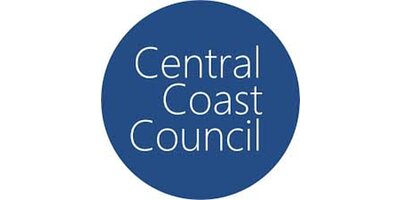 Job Ref:
CEN1225
Employer:
Central Coast Council

Job Type:
Fixed Term Full Time
Address:
Salary and Benefits:
$935.55 to $1,122.80 per week ($48,779 to $58,542 per annum) + superannuation
Post Date:
03/07/2018



Trainee Finance Support Officer




Are you passionate about Finance and all it entails?
Exciting career opportunity for a trainee in a friendly & supportive team environment
Fixed term full time trainee position for up to 2 years
Salary range between $935.55 to $1,122.80 per week ($48,779 to $58,542 per annum) + superannuation


Central Coast Council is an equal opportunity employer and promotes a healthy and safe work environment. We are committed to diversity in our community and our workforce and encourage Indigenous Australians, people with a disability and people from diverse backgrounds to apply to be part of our inclusive team.


This is an exciting opportunity for a trainee to learn the varied duties and tasks of a Finance team. You will be participating in on-the-job training, including providing support to the Financial Services Unit's various operational teams by undertaking data entry, investigations and reconciliations as assigned and through answering phone calls, responding to emails and completing administration duties as assigned.


Key activities of this role include:

Actively participating in helping to find solutions to issues in the Financial Services Unit that contribute to positive outcomes;
Willing to develop and apply new skills by actively participating in formal and informal training';
Performing effective customer service through all communication channels, verbal and written.


Essential Criteria:

Currently undertaking studies required for the completion of a Certificate IV in Accounting, Commerce or Business Administration or related field;
Demonstrated ability to participate and actively contribute in a team environment to achieve organisational goals and outcomes;
Ability to complete work and deliver according to project schedules and deadlines;
Demonstrated ability to communicate effectively both verbally and in writing with staff and the public;
Demonstrated ability to work independently or as part of a team;
Demonstrated proficiency in navigating and utilising the internet and relevant system applications;
High level capacity to prioritise, manage and organise workloads in order to meet changing priorities, corporate goals and deadlines.


Enquiries: Devini Susindran, Team Leader Treasury and Taxation on ph: 4350 5285.


Closing Date: Applications close at Midnight on Wednesday, 18 July 2018.