Finance Officers
Vacancy has expired
Show me jobs like this one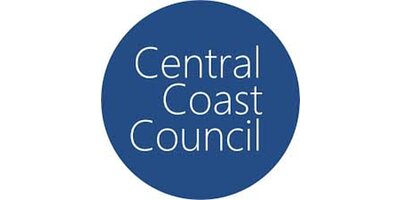 Job Ref:
CEN1224
Employer:
Central Coast Council

Job Type:
Permanent Full Time
Address:
Salary and Benefits:
$1,030.75 to $1,237.25 per week ($53,743 to $64,510 per annum) + superannuation
Post Date:
03/07/2018



Finance Officers




Live and work on the Central Coast
Busy, Challenging, fast paced environment
Permanent full time positions including RDO
Salary range between $1,030.75 to $1,237.25 per week ($53,743 to $64,510 per annum) + superannuation


Central Coast Council is an equal opportunity employer and promotes a healthy and safe work environment. We are committed to diversity in our community and our workforce and encourage Indigenous Australians, people with a disability and people from diverse backgrounds to apply to be part of our inclusive team.


You will be responsible for providing an effective and efficient rates and revenue service for the Council and Community which meets customer needs, statutory requirements and has accurate and timely output.


Council will also be creating an eligibility list from this recruitment process and may utilise this eligibility list to fill other temporary or permanent vacancies for Finance Officers.


Key activities of this role include:

Preparing and maintaining Council's revenue activities including design, implementation, statutory compliance and reporting, communication and administration;
Assisting in the development, implementation and management of revenue policies and systems;
Respond to ratepayers and other stakeholders enquiries and complaints including rating and land information system or water billing issues.


Essential Criteria:

Certificate IV in Business, Accounting or related field or demonstrated solid contemporary experience in a similar role, combined with ongoing professional development;
Considerable experience in a similar financial role in a medium/large size organisation;
Demonstrated experience working in a highly regulated industry ensuring compliance with legislation, regulation, policy and procedure while operating efficiently;
Strong written and oral communication skills and ability to effectively communicate with a diverse range of internal and external customers;
Customer focused attitude with the ability to build and maintain quality relationships with staff and stakeholders;
Ability to work in a diverse and legislative driven environment with minimal supervision;
Strong attention to detail including the ability to navigate and maintain a database, data capture, management and integrity and assist with database submission and reporting;
Demonstrated basic level of experience with a variety of software packages.


Enquiries: Carlton Oldfield, Unit Manager Financial Services on ph: (02) 4350 1629.


Closing Date: Applications close at Midnight on Wednesday, 18 July 2018.