Principal Surveyor
Vacancy has expired
Show me jobs like this one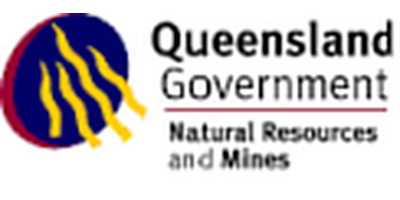 Job Ref:
QLD/281228/18
Employer:
department of natural resources and mines (QLD)

Job Type:
Full Time
Address:
Post Date:
02/06/2018

Principal Surveyor

Natural Resources, Mines and Energy

(

Organisation site

)

Land Services, South Region, Natural Resources, Woolloongabba

You will lead and manage a high performing surveying team in the Department of Natural Resources, Mines and Energy within South Region.

You will be an expert in the department providing specialist advice and decision making in relation to the strategic direction of cadastral surveying.

You will be responsible for state-wide surveying projects, and providing surveying services for land and water matters in accordance with legislation, policies and departmental priorities.

You will embrace and implement your change management expertise and recommend solutions for complex issues including repositioning the department over the next decade in regards to changing service delivery.

You will provide leadership to a team to build a positive, outcomes-focused culture.

Job details

| | |
| --- | --- |
| Position status | Permanent |
| Position type | Full-time |
| Occupational group | Engineering & Surveying |
| Classification | PO6 |
| Workplace Location | Brisbane Inner City |
| Job ad reference | QLD/281228/18 |
| Closing date | 16-Jul-2018 |
| Yearly salary | $114289 - $120879 |
| Fortnightly salary | $4380.70 - $4633.30 |
| Job duration | |
| Contact person | Ken Sherwood |
| Contact details | (07) 5451 2265 |

Key Duties:


- Lead and manage multidisciplinary project teams across the state to achieve results and to build an effective positive culture.

- Lead, develop and implement changing technologies to achieve required outcomes in an environment of reform e.g. 3D Cadastre, digital lodgment of survey plans.

- Develop and implement the strategic direction by providing specialist technical advice to continually enhance cadastral surveying in Queensland.

- Define, implement and manage projects aimed at business improvement and reform.

- Be able to clearly articulate and communicate methodologies and provide innovative solutions on complex issues, including the preparation of complex reports, briefing notes and submissions.

- Represent the department at court hearings providing expert knowledge in matters of cadastral survey infrastructure at local and national levels.

- Maintain the integrity and integration of survey infrastructure through strong communication and negotiation and by building trust with departmental staff, other government departments, private organisations and other key stakeholders.

- Foster a very high level of collaboration and partnership between the department and the surveying industry.

- Empower professional leadership and mentoring to surveyors across the state to ensure expertise in this field.

- Develop and implement annual business/operational plans, budgets, human resource processes including succession planning and service level agreements for the delivery of Surveying Services functions in the region.

Applications to remain current for 12 months.

Further information

Please ensure you download all attachments and follow the instructions on how to apply.

Documents

Before applying for this vacancy please ensure you read the documents below.