Visitor Reception Officer
Vacancy has expired
Show me jobs like this one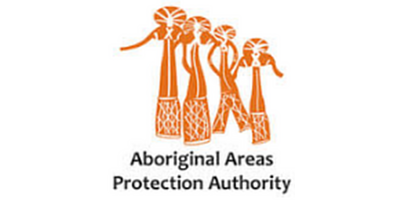 Job Ref:
34698
Employer:
Aboriginal Areas Protection Authority (NT)

Job Type:
Full Time
Address:
Salary and Benefits:
$67,449 - $72,793 (including salary $58,291 - $62,909)
Post Date:
02/06/2018

JOB DESCRIPTION

Agency

Department of the Attorney-General and Justice

Work Unit

Darwin Correctional Centre

Job Title

Visitor Reception Officer

Designation

Administrative Officer 3 RDO

Job Type

Part Time

Duration

Fixed to 23/01/2019

Salary

$58,291 - $62,909

Location

Palmerston

Position Number

34698

RTF

145781

Closing

15/07/2018

Contact

Vanessa Bates on 08 8928 7424 or Vanessa.Bates@nt.gov.au

Agency Information

Information for Applicants

Applications must be limited to a one-page summary sheet and an attached detailed resume/cv. For further information for applicants and example applications: click here

Information about Selected Applicant's Merit

If you accept this position, a detailed summary of your merit (including work history, experience, qualifications, skills, information from referees, etc.) will be provided to other applicants, to ensure transparency and better understanding of the reasons for the decision. For further information: click here

Special Measures

The NTPS values diversity and aims for a workforce which is representative of the community we serve. Therefore under an approved Special Measures recruitment plan, Aboriginal applicants will be given priority consideration and preference in selection for this vacancy if they meet all essential selection criteria and are suitable at the position level. For further information: click here

Apply Online Link

Primary Objective: Provide professional, efficient, consistent and reliable customer service, and arrange private and professional visits for prisoners at the Darwin Correctional Centre, whilst acting as the first point of contact for all visitors to the Centre.

Key Duties and Responsibilities:

1. Process visitor booking requests in a timely and professional manner and act as first point of contact for all visitors to the Darwin Correctional Centre.

2. Arrange all visitor bookings for prisoners, including professional, private, official, legal and video conferencing visits, and ensure only approved persons are granted visits and entry to the facility.

3. Processing first time visitors to the facility in person by sighting appropriate identification for processing in the biometric system and ensuring visitors read and understand and sign the privacy statement.

4. Accept cash or cash equivalent on behalf of prisoners in accordance with financial directives.

5. Assist in maintaining the Integrated Offender Management System (IOMS), where visitor bookings are concerned, then distributing the information to relevant staff.

6. Manage a range of concurrent administrative activities ensuring tasks are completed in a timely and efficient manner and deadlines are met.

Selection Criteria

Essential:

1. Sound organisational skills and high level administrative experience.

2. Demonstrated frontline customer service experience.

3. A high level of computing skills with proficiency in a range of relevant computer applications.

4. High level of self-management, including the ability to determine work priorities with minimum supervision, use initiative and display objectivity, confidentiality and discretion.

5. Demonstrated ability to communicate effectively verbally and in writing in a culturally appropriate manner with people from a diverse range of backgrounds with particular experience in working with Aboriginal Australians.

Desirable:

1. Knowledge and understanding of the requirements and limitations of working within a complex secure environment.

Further Information:

1. The Department of the Attorney-General and Justice (NT Correctional Services Division) has a Smoke Free Policy. Staff are not permitted to smoke anywhere on Departmental premises, facilities or in vehicles, nor whilst working off-site. The preferred applicant/s will be required to complete a pre-employment questionnaire and the successful applicant/s will be required to undergo a criminal history check (confirmed by fingerprints and name check) prior to commencement of employment. An adverse criminal history will not necessarily exclude an applicant from this position. All NT Correctional Services employees are subject to random drug and alcohol testing.

2. This position includes the requirement to work a rotation of duties between both a front counter and a call centre. The facility is open 7 days a week and staff are to work to a roster including weekends and Public Holidays. Penalties will apply to all hours worked outside of core business hours .i.e. weekends and Public Holidays.