Ranger
Vacancy has expired
Show me jobs like this one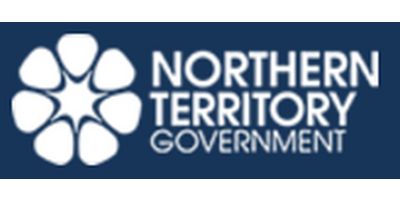 Job Ref:
004730
Employer:
Department of Environment and Natural Resources (NT)

Job Type:
Full Time
Address:
Salary and Benefits:
$56,656 - $67,367 (including salary $48,963 - $58,220)
Post Date:
02/06/2018

JOB DESCRIPTION

Agency

Department of Tourism and Culture

Work Unit

Central Australia Parks - Tjoritja / West MacDonnell National Park

Job Title

Ranger

Designation

Technical 1 RDO

Job Type

Full Time

Duration

Ongoing

Salary

$48,963 - $58,220

Location

Ormiston Gorge

Position Number

4730

RTF

145756

Closing

15/07/2018

Contact

Kristen Appel on 08 8951 8272 or kristen.appel@nt.gov.au

Agency Information

Information for Applicants

Applications must be limited to a one-page summary sheet and an attached detailed resume/cv. For further information for applicants and example applications: click here

Information about Selected Applicant's Merit

If you accept this position, a detailed summary of your merit (including work history, experience, qualifications, skills, information from referees, etc.) will be provided to other applicants, to ensure transparency and better understanding of the reasons for the decision. For further information: click here

Special Measures

Not applicable to this vacancy

Apply Online Link

Primary Objective:

Under the direction of the Senior Ranger and the guidance of more experienced staff, undertake land management, nature conservation and visitor management activities to support the delivery of targeted high quality park management outcomes.

Context Statement:

The position is located within Tjoritja / West MacDonnell National Park, which is over 2500km2 in size. The park is jointly managed with the traditional land owners. This position may require unsupervised overnight travel into remote areas.

Key Duties and Responsibilities:

1. For a park or group of parks, assist in the delivery of:

· land management and conservation programs to protect natural and cultural values;

· visitor management programs to ensure public safety and visitor experience;

· public recreation and education programs; and

· emergency operations.

2. Interact effectively with key stakeholders, including Aboriginal Joint Management Partners, tourism operators and neighbouring landholders.

3. Exercise delegated powers under the Territory Parks and Wildlife Conservation Act and other relevant legislation, and personnel and financial delegations relevant to the position.

Selection Criteria:

Essential:

1. Understanding of the role of a Ranger and experience in basic land, wildlife or park management techniques.

2. Proven communication and interpersonal skills with the ability to work and live as an effective member of a small, culturally diverse team in remote localities.

3. Experience in working in a cross cultural environment and demonstrated ability to work with Indigenous people.

4. Ability to communicate effectively with the public and key stakeholders including Aboriginal Joint Management Partners.

5. Self-motivated and organised with the ability to solve problems using initiative and flexibility to deliver organisational outcomes.

6. Ability to meet the physical challenges of working as a Ranger in the Northern Territory.

7. Current manual "C" class NT drivers licence and current Senior First Aid Certificate, or ability to obtain.


Desirable:

In addition to the essential criteria above, it is desirable the successful applicant will have technical skills/formal training relevant to the position (e.g. maintenance, welding, fencing, computer skills); a relevant Certificate III is seen as highly desirable.