Eastern Markets Manager
Vacancy has expired
Show me jobs like this one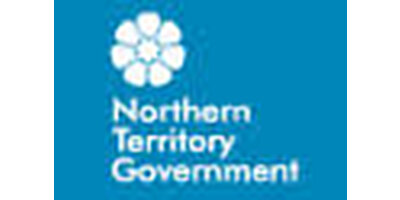 Job Ref:
040162
Employer:
Department of Health (NT)

Job Type:
Full Time
Address:
Salary and Benefits:
$132,110 - $147,392 (including salary $114,737 - $128,178)
Post Date:
02/06/2018

JOB DESCRIPTION

Agency

Department of Tourism and Culture

Work Unit

Tourism and Events, International Operations

Job Title

Eastern Markets Manager

Designation

Senior Administrative Officer 1

Job Type

Full Time

Duration

Fixed to 30/11/2019

Salary

$114,737 - $128,178

Location

Sydney

Position Number

40162

RTF

145729

Closing

15/07/2018

Contact

Rachel Crowley, Eastern Markets Manager on 02 9361 1967 or rachel.crowley@nt.gov.au

Agency Information

Information for Applicants

Applications must be limited to a one-page summary sheet and an attached detailed resume/cv. For further information for applicants and example applications: click here

Information about Selected Applicant's Merit

If you accept this position, a detailed summary of your merit (including work history, experience, qualifications, skills, information from referees, etc.) will be provided to other applicants, to ensure transparency and better understanding of the reasons for the decision. For further information: click here

Special Measures

Not applicable to this vacancy.

Apply Online Link

Primary Objective: In line with Tourism NT's marketing and communications strategy, identify opportunities to ensure integrated campaign activity and partnership platforms that maximise awareness and conversion in the Asian market place that deliver on the primary objectives of the NT Tourism 2020 Strategic plan.

Key Duties and Responsibilities:

1. Formulate and drive, through research, insights and market intelligence, the strategies for the Northern Territory's Eastern source markets, and act as the authority on all Eastern Markets tourism trade marketing and consumer activity throughout the Department of Tourism and Culture.

2. Provide management advice on long-term positioning strategy, short-term conversion, PR activity execution, brand and acquisition campaigns, projects and budget management systems, to Tourism NT's Eastern representation offices, including responsibility for team and inter-agency relationships.

3. Maintain & grow Tourism NT's relationships with Inbound Tour Operators, NT operators, key aviation partners & Key Distribution Partners (KDP's).

4. Support the Director International Operations and the International Marketing Manager as required.

5. Assist NT operators to build their market share of international visitation and expenditure from Eastern Markets through advice, support, guidance and a proactive marketing approach.

6. Quarterly travel to Eastern Markets providing a platform to build deeper relationships with KDPs.

7. Assist in the facilitation of global famils and trade events including Australian Tourism Exchange, Walkabout Japan, Adventure NT Greater China, Inbound NT and India Travel Mission.

8. Develop and maintain relationships within International Operations and other business units within Tourism NT to ensure integration of all activity in-market.

Selection Criteria:

Essential

1. Extensive experience working within marketing and digital environments in Eastern Hemisphere.

2. High level knowledge of the impacts of working in Eastern Hemisphere environments such as knowledge of diverse languages and cultures, timeframes and resource opportunities.

3. High level knowledge of the international travel/tourism industry, including global distribution.

4. Demonstrated high level communication skills including effective communication with people of diverse cultures.

5. Excellent time management skills with the ability to work flexibility to accommodate global time frames, conflicting priorities and the nature of tourism industry events.

6. Project management experience including the ability to influence for positive outcomes.

Desirable

1. Foreign language skills.

2. Tertiary qualifications in Communications, Business, Marketing and/or other related discipline.