Senior Prison Officer - CVIU (Cog2B)
Vacancy has expired
Show me jobs like this one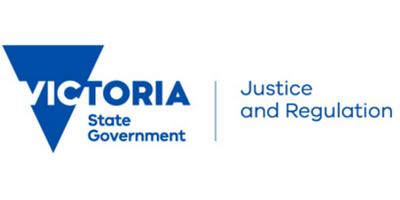 Job Ref:
VG/0130JUNE
Employer:
Department of Justice and Regulation (VIC)

Job Type:
Full Time
Address:
Post Date:
29/05/2018

At the Department of Justice and Regulation, we're looking for people who want to make a difference. People who take pride in their work. People who get things done. People who are committed to making Victoria a safer place. We embrace diversity and strive to have a workforce that reflects the community we serve. We're all about recruiting the best people, regardless of gender, age, disability, religion, sexual orientation or cultural background. If you think you can do the job and would be a good fit for our department, we'd love to hear from you. If you're having any trouble viewing this ad and would like it or any attachments in an accessible format (such as large print), please don't hesitate to get in touch with the contact person listed on the ad. For more information on working with us and our recruitment process, please visit justice.vic.gov.au/careers We're proud of the important work we do across Victoria. Want to be part of it?

1 x Ongoing, Full Time

1 x Fixed Term, Full Time for two years

About us

Corrections Victoria Intelligence Service (CVIS) is the overarching intelligence service for Corrections Victoria and its stakeholders. Presently the CVIS comprises the primary intelligence unit known as the Corrections Victoria Intelligence Unit (CVIU), and Prison Intelligence Unit (PIU) located at public and private prison facilities in Victoria. The CVIU is located at the State-wide Services, Ravenhall, Victoria.

About the role

The Senior Prison Officer (CVIU) is expected to assist in the collection, collation, recording and analysis of particular information available to either CV and / or its stakeholders. They would also be expected to liaise with the CVIU analysts and assist in developing this information for presentation to CV and stakeholder management as required. The role is responsible for distributing this information to authorised persons such as the Victorian Police and other law enforcement agencies to assist them in criminal investigations and maintaining public order. Your main responsibilities will also include:

assisting with the development of policies and procedures relating to intelligence and participating on working parties and reference groups
providing a technical resource for CV Management through the provision of advice and expertise on the development and use of CV electronic intelligence systems
managing and maintaining electronic and document registers as required.

About you

As our ideal candidate, you will be required to demonstrate:

knowledge of computer software such as Microsoft Office Suite, Lotus Notes and internal CV computer systems, including PIMS, E-Justice and Centurion Intelligence System
knowledge of the operation of the Prisoner Telephone System, prisoner mail system, and prisoner visit lists
knowledge of the Corrections Act 1986, the Corrections Regulations 1998, relevant Commissioners Requirements and Deputy Commissioners Instructions.

Successful completion of the Victorian Prison Officer Pre Service training or completed training in an equivalent jurisdiction is required.

How to apply

Please click the Apply button at the bottom of this advertisement. Applications should include a resume and covering letter. Attachments can be uploaded in .doc, .docx, .pdf, .txt or .rtf formats.