Director Corporate and Community Services
Vacancy has expired
Show me jobs like this one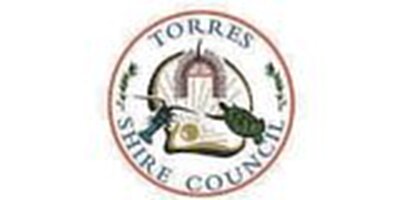 Employer:
Torres Shire Council

Job Type:
Full Time
Address:
Post Date:
28/06/2018



DIRECTOR COPORATE AND COMMUNITY SERVICES

DIRECTOR GOVERNANCE AND REGULATORY SERVICES



Torres Shire Council is pleased to announce two Executive positions have become available in Corporate and Community Services (where the position has become vacant) and Governance and Planning Services (a brand new position). These positions offer the opportunity for a career professional to make their mark and to assist Council maintain its commitment to being the best possible local government working for our communities with corporate, and community and governance and planning services second to none.


Torres Shire Council invites applications from suitably qualified applicants for these full-time contract positions. Reporting directly to the Chief Executive Officer, the person we are looking for as Director Corporate and Community
Services will be a professionally qualified CPA with financial and program savvy. In addition to financial and accounting intelligence, we are also looking for a candidate with problem- solving and negotiation skills, desirably in a local government setting. The person we are looking for as Director Governance and Regulatory Services will have a legal background and qualifications. Candidates for both positions must have the drive, resilience, attention to detail to be
effective in what we think is the most beautiful place in Australia (yes even the world) – a beautiful tropical island. A track record of service excellence to both internal and external stakeholders is an essential requirement for these positions. Building sustained, innovative and highly collaborative alliances will be appropriate to these roles, as is a proven track record of integrity, loyalty, respect and commitment to a best practice service culture.


These positions require career candidates with advanced professional skills and the capacity to take on shared responsibility for shaping the future of a close community that embraces a unique culture located in a pristine environment.


The successful applicants will be an integral part of a small but highly versatile senior management team. Responsibilities range from collaborating on corporate strategy and setting standards for exemplary leadership of Councils' Corporate and Community Services and Governance and Planning Services. You will also have responsibility for budgets, building a culture of high performance and the development of effective team work. Council is required to implement a large portfolio of legislation and financial functions. The successful applicants will lead all functional aspects of their directorates. A salary package will be negotiated that takes into account relocation expenses, motor vehicle, housing and tax concessions so as to provide an attractive incentive to someone who identifies with our vision and values.


An application kit and position description for these positions can be obtained from the Council Office, 68 Douglas Street, Thursday Island, visit www.torres.qld.gov.au or by contacting the Human Resources Officer, Tanya Loban phone: (07) 4069 1336 or email employment@torres.qld.gov.au


Applications close 12.00pm Friday 27 July 2018.