Senior Director, Office of the Chief Executive
Vacancy has expired
Show me jobs like this one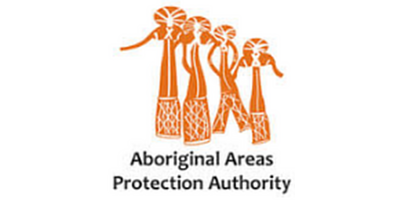 Job Ref:
035872
Employer:
Aboriginal Areas Protection Authority (NT)

Job Type:
Full Time
Address:
Salary and Benefits:
$152,152 - $165,687 (including salary $132,365 - $144,269)
Post Date:
28/05/2018

JOB DESCRIPTION

Agency

Territory Families

Work Unit

Office of the Chief Executive

Job Title

Senior Director, Office of the Chief Executive

Designation

Executive Contract Officer 1 / Senior Administrative Officer 2

Job Type

Full Time

Duration

Fixed from 03/09/2018 to 06/09/2019

Salary

ECO 1- $212,227

SAO2 - $132,365 - $144,269

Location

Darwin

Position Number

35872

RTF

144689

Closing

18/07/2018

Contact

Michelle Leonard on 08 8999 2922 or michellea.leonard@nt.gov.au

Agency Information

Information for Applicants

Applications must be limited to a one-page summary sheet and an attached detailed

resume/cv. For further information for applicants and example applications: click here

Information about Selected Applicant's Merit

If you accept this position, a detailed summary of your merit (including work history, experience, qualifications, skills, information from referees, etc.) will be provided to other applicants, to ensure transparency and better understanding of the reasons for the decision. For further information: click here

Special Measures

The NTPS values diversity and aims for a workforce which is representative of the community we serve. Therefore under an approved Special Measures recruitment plan, ATSI applicants will be given priority consideration and preference in selection for this vacancy if they meet all essential selection criteria and are suitable at the position level. For further information: click here

Apply Online Link

Primary Objective: To provide strategic leadership in the agency to ensure the provision of a high standard of service and advice to support the Chief Executive in critical coordination matters including ministerial liaison.

Context Statement: Reporting to the Chief Executive, the role leads and manages the Office of the Chief Executive. This includes oversight and management of the Corporate Communications, Ministerial Liaison, Risk and Audit and Legal functions as well as coordination of the Children and Families cluster activities.

Key Duties and Responsibilities:

1. Lead a team of staff to deliver high quality strategic support and advice to the Chief Executive, the agency's executives and officers of the Minister, and coordination of the Children and Families cluster.

2. Develop effective alliances and partnerships with key stakeholders, internally and externally, to ensure delivery of high quality briefings and support services.

3. Identify challenges and obstacles in systems, processes and competencies that may inhibit the Office of the Chief Executive's capacity to achieve its objectives and develop practical solutions for those impediments.

4. As a key central point, coordinate departmental responses across the agency, provide ministerial liaison service and provide executive officer duties as required to the Chief Executive.

5. As a member of the Senior Executive Group contribute to the strategic direction and management of the agency.

Selection Criteria

Essential:

1. High level of strategic, conceptual, analytical and innovation skills including the ability to manage and interpret the political and organisational environments.

2. Extensive knowledge and understanding of the operations, practices and governance relating to a large Government department or organisation.

3. Highly developed interpersonal and organisational skills with proven leadership, budget and people management capabilities to ensure teams achieve high quality outcomes.

4. Sound understanding of strategic planning and risk management in relation to the delivery of successful outcomes within a complex service environment.

5. High level of adaptability and flexibility to work in a constantly changing environment while being able to work well under pressure and meet completing demands in a timely manner, and being able to mentor and manage staff working in this environment.

6. Ability to interact effectively with people from diverse cultures.

Desirable:

1. A degree in Business, Public Administration, Political Science or other relevant disciplines.

Further Information: The recommended applicant will be required to hold a current Working with Children Clearance notice and undergo a criminal history check (a criminal history will not exclude an applicant from this position unless it is a relevant criminal history).