Chief Veterinary Officer
Vacancy has expired
Show me jobs like this one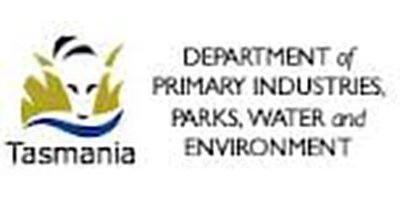 Job Ref:
702831
Employer:
Department of Primary Industries, Parks, Water and Environment (TAS)

Job Type:
Full Time
Address:
Post Date:
22/05/2018

Chief Veterinary Officer (702831)

Department of Primary Industries, Parks, Water and Environment

Biosecurity Tasmania

Animal Biosecurity and Welfare

Hobart

| | |
| --- | --- |
| Award/Classification | Tasmanian State Service Award - Professional Stream Band 5 |
| Salary | $140,644.00 to $155,589.00 per annum |
| Employment Type | Permanent, full-time |
| Region | South |
| Location | Hobart |
| Opening Date | Wednesday 20th Jun 2018 at 9.00 |
| Closing Date | Monday 16th Jul 2018 at 23.59 |

Duties

Perform the role of the States Chief Veterinary Officer, exercising independent statutory powers and functions under the Animal Health Act 1995, provide independent specialist and strategic advice on matters relating to livestock and wildlife disease management, and represent Tasmanias position in national animal biosecurity and animal welfare policy making forums.

Lead and direct the delivery of work within the Animal Biosecurity and Welfare Branch in establishing and monitoring programs and budgets to maintain and further develop Animal Biosecurity and Welfare within Tasmania.

Essential Requirements

A degree in Veterinary Science or an equivalent qualification from a recognised tertiary institution enabling eligibility for registration under the Veterinary Surgeons Act 1987.

Desirable Requirements

At least six years relevant post graduate experience in the development and management of livestock disease control programs.
Post graduate training in epidemiology.
A current motor vehicle drivers licence.

What do I submit with my application?

A covering letter 1-2 page outlining your experience, skills and knowledge as they relate to the Statement of Duties for the role. Please note: we do not require a separate statement addressing the selection criteria.
A current CV/resume - your contact details, employment and education history, any training and development you have completed and other relevant information that supports your application.
Evidence of any specified essential requirements copies of qualifications, certification etc related to the essential requirement. The preferred format for these files is PDF.
A Tasmanian State Service Application for Employment Form.

All documents relating to this vacancy can be found to your right.