Graduate Project Officer/Aboriginal Graduate Project Officer
Vacancy has expired
Show me jobs like this one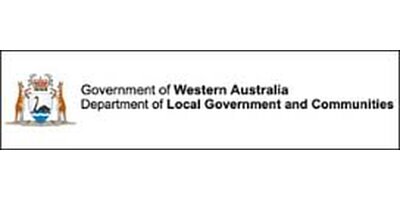 Job Ref:
HOU4718
Employer:
Department of Local Government and Communities (WA)

Job Type:
Full Time
Address:
Salary and Benefits:
$69,896 - $75,717pa + Super (PSGOCSAGA)
Post Date:
18/05/2018

Graduate Project Officer/Aboriginal Graduate Project Officer

Division: Corporate Operations

Position No: Pool Ref HOU4718

Salary: Level 3 $69,896 - $75,717pa + Super (PSGOCSAGA)

Work Type: Permanent - Part Time, Permanent - Full Time, Fixed Term - Part Time, Fixed Term - Full Time

Location: Perth Metropolitan

Closing Date: 2018-07-20 4:00 PM (YYYY-MM-DD)

As part of Machinery of Government (MoG) changes functions from the Department of Local Government and Communities, the Department for Child Protection and Family Support, Housing Authority and Disability Services Commission have amalgamated to form the Department of Communities as of 1 July 2017.

The Department of Communities has a mandate to provide pathways to individual, family and community wellbeing. The Department's direction centres on building safe, strong, secure and inclusive communities that empower individuals and families across Western Australia to lead fulfilling lives.

The Department's functions and services include disability services; child protection and family support; social and affordable housing; youth justice; community initiatives and remote regional services reform.

The Opportunity
The Department of Communities is looking for talented graduates to join our Graduate Development Program commencing in February 2019. Graduates are employed on a 24-month fixed term basis with the possibility of extension(s) and/or permanency.

The program offers the following benefits:

opportunity to rotate across different work areas over the 2-year program to gain diverse experience and skills. Areas of rotation could include Finance, Policy, Human Resources, Procurement and Contract Management, Adoptions and Foster Care, Business Integration Project Areas, Responding to a Royal Commission Report, Housing and Commercial Operations (Housing Development);
learning and development including formal professional development;
challenging and interesting project work, engaging with stakeholders on a wide range of issues. Stakeholders include the community, not for profit organisations, commercial business and other Government agencies from across the sector;
convenient and central office location in Perth CBD; and
support of supervisors, a mentor, fellow graduates and the graduate program coordinator.

To be eligible you will need a Bachelor degree or higher, that will be completed or has been completed in the past two years (2017 or 2018). We are looking for graduates across all disciplines, including Commerce, Finance, Human Resources, Business, Science, Engineering, Economics, Phycology and Law.

The Department has an Aboriginal Employment Strategy and is committed to advancing Aboriginal employment. A minimum of two positions will be filled by applicants of Aboriginal or Torres Strait Islander descent.

The Department of Communities encourages people with a disability to apply.

Shortlisted applicants will be invited to an assessment centre during the last week of August2018.

Further shortlisted applicants will be invited to attend a face-to-face interviews during mid-September 2018.

Suitable applicants will be placed in a pool from which appointments will be made for this or similar future vacancies (fixed term or permanent) that arise within the next 12 months across the Department of Communities.

For more information about the program, profiles of previous graduates and a list of frequently asked questions, please visit https://www.communities.wa.gov.au/about/projects-and-programs/graduate-development-program/

Join Department of Communities
If you would like to make a difference to the lives of Western Australians apply online and provide the following documents in Word or PDF format only;

A current resume/CV;
A copy of your Academic Record and evidence of your relevant degree being completed within the last two years (2017 or 2018);
Provide the names and contact details of 2 referees (referees may be contacted prior to any offer being made); and
A 2-page summary, that outlines the below:
a) Your ability to communicate clearly and effectively including within a team environment;
b) A project you have undertaken, or participated in that demonstrates your initiative, research and problem resolution skills.

Applicants who are short listed will be assessed on all the selection criteria requirements during the selection process.

To be eligible for the Aboriginal Graduate Project Officer role, you need to identify as an Aboriginal and may be requested to provide evidence as part of the process.

Please indicate whether you are applying for the Graduate Project Officer and/or the Aboriginal Graduate Project Officer roles and the year of completion of your qualification.

Equality and Diversity
Department of Communities is striving towards breaking down barriers for all West Australians through eliminating all forms of discrimination in the provision of our service delivery. The agency embraces diversity and firmly believes that the best services come from a workplace where varied viewpoints are welcomed and encouraged every day.

Lodgement is system generated, any submissions on or after 4:00pm will not be accepted

LATE OR EMAIL APPLICATIONS WILL NOT BE CONSIDERED

#LI-HA

Location: (Perth, Western Australia)

Attachments:

-

Application for vacancy

-

Cover letter for all job applications.pdf

-

Information for Applicants

-

JDF

You can view and print these PDF attachments by downloading Adobe Reader.