Medicare and Administration Trainer
Vacancy has expired
Show me jobs like this one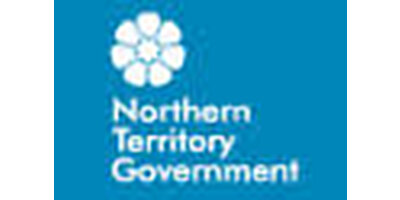 Job Ref:
030909
Employer:
Department of Health (NT)

Job Type:
Full Time
Address:
Post Date:
15/05/2018

JOB DESCRIPTION

Agency

Department of Health

Work Unit

Primary Health Care

Job Title

Medicare and Administration Trainer

Designation

Administrative Officer 4

Job Type

Full Time

Duration

Ongoing

Salary

$66,015 - $75,783

Location

Darwin

Position Number

30909

RTF

141382

Closing

28/06/2018

Contact

Neil Prosser on 08 8922 6757 or neil.prosser@nt.gov.au

Agency Information

Information for Applicants

Applications must be limited to a one-page summary sheet and an attached detailed

resume/cv. For further information for applicants and example applications: click here

Information about Selected Applicant's Merit

If you accept this position, a detailed summary of your merit (including work history, experience, qualifications, skills, information from referees, etc.) will be provided to other applicants, to ensure transparency and better understanding of the reasons for the decision. For further information: click here

Special Measures

The NTPS values diversity and aims for a workforce which is representative of the community we serve. Therefore under an approved Special Measures recruitment plan, ATSI applicants will be given priority consideration and preference in selection for this vacancy if they meet all essential selection criteria and are suitable at the position level. For further information: click here

Apply Online Link

Primary Objective: Plan and deliver training in relation to Medicare Benefits Schedule processes. Analyse data on Medicare claiming to ensure optimisation of Revenue for Primary Health Care and oversight Medicare claims to ensure that legislative requirements are met.

Key Duties and Responsibilities:

1. Plan and deliver education and training to all staff including Health professionals in relation to Medicare Benefit Schedule processes and claiming.

2. Maintain client service database. Run reports on Medicare Benefit Schedule claiming and analyse data and provide feedback.

3. Investigate and manage Medicare claims outcomes and resubmissions.

4. Provide support to Primary Health Care Managers in training of administrative staff in Remote Primary Health Care Centres.

5. Promote continuous improvement in Medicare claiming and work practices and contribute to team goals.

6. Foster a positive workplace culture through exemplary leadership practices and role modelling behaviour.

Selection Criteria

Essential:

1. Knowledge of Medicare Benefits Schedule and experience in using Medicare processes.

2. Experience in training small groups and individuals in a cross cultural environment.

3. Ability to analyse data and make recommendations based on outcomes.

4. Intermediate ability to use computer programs for reporting, in particular Excel or similar.

5. Demonstrated high level data entry and word processing skills with a high level of attention to detail.

6. Ability to travel to remote communities, including travel by light aircraft, and to stay overnight as required.

7. Demonstrated ability to work collaboratively in a team environment and uphold organisational values.

8. High level of written and oral communication skills.

Desirable:

1. Knowledge of provision of Primary Health Care particularly in a remote area.

2. Certificate IV in Training and Assessment.

Further Information: Department of Health has a Smoke Free Policy. Staff are not permitted to smoke anywhere on Departmental premises, facilities or vehicle nor whilst working off-site. The preferred or recommended applicant will be required to hold a current working with children clearance notice and undergo a criminal history check. A criminal history will not exclude an applicant from this position unless it is relevant to the position.