Senior Industries Officer - Food Services
Vacancy has expired
Show me jobs like this one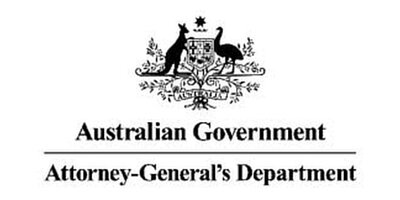 Job Ref:
014382
Employer:
Attorney-General's Department (SA)

Job Type:
Full Time
Address:
Salary and Benefits:
$70,290 - $73,516
Post Date:
15/05/2018

JOB DESCRIPTION

Agency

Department of the Attorney-General and Justice

Work Unit

NT Correctional Services, Alice Springs Correctional Centre

Job Title

Senior Industry Officer – Food Services

Designation

Senior Industries Officer

Job Type

Full Time

Duration

Ongoing

Salary

$70,290 - $73,516

Location

Alice Springs

Position Number

14382

RTF

144113

Closing

28/06/2018

Contact

Nichole Bell on 08 8951 8978 or Nichole.bell@nt.gov.au

Agency Information

Information for Applicants

Applications must be limited to a one-page summary sheet and an attached detailed resume/cv. For further information for applicants and example applications: click here

Information about Selected Applicant's Merit

If you accept this position, a detailed summary of your merit (including work history, experience, qualifications, skills, information from referees, etc.) will be provided to other applicants, to ensure transparency and better understanding of the reasons for the decision. For further information: click here

Special Measures

Not applicable to this vacancy.

Apply Online Link

Primary Objective:

As a Senior Industries Officer, assist with the development of Prisoners in a modern, progressive and efficient industry, assisting with the day to day operations within a custodial institution that meets industry standards for prisoners enrolled in Vocational Education and Training (VET) in the pursuit of real employment opportunities.

Key Duties and Responsibilities:

1. Assist Chief Industry Officer Food Services, in the operation of the Food Services industry, particularly in the control, supervision and training of prisoners employed in the Food Services area.

2. Ensure high standards of customer service, production and quality control and closely monitor supply deadlines for all contracts and one-off orders.

3. Be responsible for the efficient and effective utilisation of resources and maintain financial records on expenditure, revenue and workflows.

4. Produce concise, accurate and timely reports to management as required.

5. Ensure Equal Opportunity, Anti-Discrimination and Occupational Health and Safety principles and standards are promoted and supported.

6. Lead prisoner's development by administering vocational training in the Food Services industries.

7. Be responsible for the maintenance of security including providing assistance in custodial operations within the Correctional Centre.

Selection Criteria

Essential

1. Certificate III in Commercial Cookery or equivalent; and demonstrated experience in the food services industry.

2. Certificate III in Correctional Practice and Certificate IV in Training and Assessment or ability to successfully complete within 12 months. (IF NOT IN POSESSION THEN THIS WILL BE OFFERED AS A FIXED TERM APPOINTMENT)

3. Good interpersonal skills and well developed leadership skills with the ability to interact positively and effectively with people of diverse cultures.

4. Ability to perform all custodial functions as directed.

5. Demonstrated achievements in meeting immediate and long term priorities

6. Demonstrated experience in managing crisis situations and resolving conflict.

7. Ability to maintain records and good report writing skills.

8. A current driver's license and ability to obtain NT driver's license before commencement.

Desirable:

1. Comprehensive knowledge of legislation relevant to Correctional Services.

2. Experience in the provision of Food Services industries area in a commercial environment, including equipment purchases and maintenance.

Further Information:

External applicants will be required to undertake fitness testing, online Safe Select testing and a Language, Literacy and Numeracy (LLN) test during the recruitment process to enable participation on CSC30115 Certificate III in Correctional Practice (Registered Training Organisation 1074).The Department of the Attorney-General and Justice (NT Correctional Services Division) has a Smoke Free Policy. Staff are not permitted to smoke anywhere on Departmental premises, facilities or in vehicles, nor whilst working off-site. The preferred applicant/s will be required to complete a pre-employment questionnaire and the successful applicant/s will be required to undergo a criminal history check (confirmed by fingerprints and name check) prior to commencement of employment. An adverse criminal history will not necessarily exclude an applicant from this position. All NT Correctional Services employees are subject to random drug and alcohol testing.