Data Migration Specialist
Vacancy has expired
Show me jobs like this one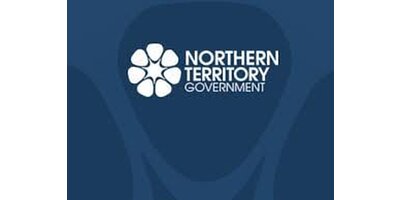 Job Ref:
040313
Employer:
Department of Corporate and Information Services (NT)

Job Type:
Full Time
Address:
Post Date:
15/05/2018

JOB DESCRIPTION

Agency

Department of Corporate and Information Services

Work Unit

Core Clinical Systems Renewal Program

Job Title

Data Migration Specialist

Designation

Senior Administrative Officer 2

Job Type

Full Time

Duration

Fixed for 2 years

Salary

$132,365 - $144,269

Location

Darwin

Position Number

40313

RTF

144628

Closing

28/06/2018

Contact

Sean Fellows on 08 899 92485 or sean.fellows@nt.gov.au

Agency Information

Information for Applicants

Applications must be limited to a one-page summary sheet and an attached resume/cv. For further information for applicants and example applications: click here

Information about Selected Applicant's Merit

If you accept this position, a detailed summary of your merit (including work history, experience, qualifications, skills, information from referees, etc.) will be provided to other applicants, to ensure transparency and better understanding of the reasons for the decision. For further information: click here

Special Measures

Not applicable to this vacancy.

Apply Online Link

Primary Objective: Provide high level authoritative advice on and lead the planning and execution of the Data Migration activities across the CCSRP's Legacy Data Conversion (LDC) and Core Clinical System (CCS) Projects including the creation of the Data Migration Strategy and Plans to ensure that clinical data is migrated safely and accurately.

Context Statement: The Core Clinical Systems Renewal Program (CCSRP) is a major technology program that will transform the delivery of health care services for Territorians by delivering a Territory-wide single, integrated health electronic record system. Working closely with the Department of Health the CCSRP team comprises of public sector employees and contractors working together to deliver multiple streams of activity as the program is implemented. The work environment is dynamic, fast-paced and results driven with high expectations of superior service delivery. The Data Migration Specialist role sits within the Design Authority function which provides high quality enterprise architecture services to the program and a governance role to ensure all designs fit into the CCSRP outcome.

Key Duties and Responsibilities:

1. Provide specialist data migration expertise and extensive engagement with the vendor, data migration team and clinical data. stakeholders to ensure that clinical data is migrated safely and accurately into the new CCS solution.

2. Mitigate potential clinical risks for the patients and clinicians that may arise because of inconsistent, inaccurate or missing legacy data during the transition to the new CCS solution.

3.

Work closely with DoH, TEHS and CAHS and vendor stakeholders to lead the technical delivery of the data migration activities for CCSRP projects as assigned, in particular the Legacy Data Conversion and CCS Projects.

4.

Develop and implement Data Migration Strategy and Plans and provide necessary change and support documentation as required.

5.

Work with the project teams, clinical and systems stakeholders and vendors across multiple functional areas to understand data usage and implications for data migration (e.g. quality issues, data gaps and alignment with data constructs).

6. Analyse the method of transforming existing data into a format for the new environment and the loading of this data into other database structures and apply data migration concepts and best practice to define the strategy & plan for migration.

7. Review existing migration tools and provide recommendations for improving performance of the migration process.

8.

Work closely with subject matter experts and project team to identify, define, consolidate, document and communicate the data migration requirements, conduct walk-throughs with stakeholders to obtain validation and approvals.

9.

Take ownership for, and undertake the delivery of a range of data migration related deliverables and activities associated with the delivery of the Legacy Data Conversion and Core Clinical System projects.

10.

Develop and maintain effective governance and reporting systems in all areas of responsibility including the maintenance of all testing documents / artefacts, approved changes in project requirements.

11.

Actively participate as a full member of the CCSRP, contributing innovative ideas and solutions to all aspects of the Program

12.

Follow defined service quality standards, Workplace Health and Safety (WHS) policies and procedures relating to the work being undertaken to ensure high quality, safe services and workplaces.

.

Selection Criteria

Essential:

1. Superior knowledge of data transformation technologies and processes to cleanse and consolidate data from multiple sources.

2. Demonstrated experience in data modelling; data warehousing and / or business intelligence from both a strategic and delivery capacity

3. Demonstrated experience in planning, leading and delivering large and / or complex enterprise-wide data migration activities, as well as developing and delivering quality ICT solutions within a complex, multidisciplinary organisation.

4. High level of communication, influencing and interpersonal skills with the ability to build and sustain productive relationships internally and externally.

5. Well-developed knowledge of project management processes and techniques associated with the development and implementation of new initiatives.

6. Demonstrated ability to work well under pressure, effectively manage competing priorities and remain agile in a fast-paced working environment.

Desirable

1. Experience with Clinical information systems and data within a NT Health context.

2. University degree in Information Management or related field.

3. Qualifications in Project Management.

Further Information: The recommended applicant will be required to undergo a criminal history check prior to selection being confirmed. A criminal history will not exclude an applicant from this position unless it is a relevant criminal history.