Industrial Relations Consultant
Vacancy has expired
Show me jobs like this one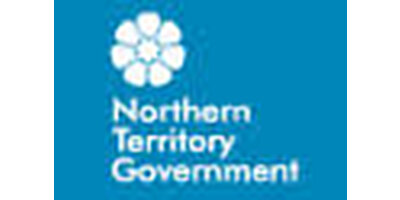 Job Ref:
70180139
Employer:
Department of Health (NT)

Job Type:
Full Time
Address:
Salary and Benefits:
$114,737 - $128,178
Post Date:
14/05/2018

JOB DESCRIPTION

Agency

Department of Health

Work Unit

Employment Relations

Job Title

Industrial Relations Consultant

Designation

Senior Administrative Officer 1

Job Type

Full Time

Duration

Fixed for 12 months

Salary

$114,737 - $128,178

Location

Darwin

Position Number

70180139

RTF

144645

Closing

28/06/2018

Contact

Danny Coombes on 08 8922 7193 or danny.coombes@nt.gov.au

Agency Information

Information for Applicants

Applications must be limited to a one-page summary sheet and an attached detailed resume/cv. For further information for applicants and example applications: click here

Information about Selected Applicant's Merit

If you accept this position, a detailed summary of your merit (including work history, experience, qualifications, skills, information from referees, etc.) will be provided to other applicants, to ensure transparency and better understanding of the reasons for the decision. For further information: click here

Special Measures

The NTPS values diversity and aims for a workforce which is representative of the community we serve. Therefore under an approved Special Measures recruitment plan, ATSI applicants will be given priority consideration and preference in selection for this vacancy if they meet all essential selection criteria and are suitable at the position level. For further information: click here

Apply Online Link

Primary Objective:

Provide expert advice and authoritative influence into the Industrial Relations (IR) and Human Resource framework of the department.

Key Duties and Responsibilities:

1. Provide high level strategic advice to the department executive and managers on industrial relations and human resource issues.

2. Represent the agency in the negotiation of Northern Territory Public Sector Enterprise Agreements relating to the Department of Health.

3. Provide advice and represent the Department in settlement of Industrial Disputes as well as acting as a primary point of liaison in IR within the agency for union stakeholders.

4. Investigate and research Industrial relations issues providing options and recommendations that are consistent with the relevant legislation and Union Enterprise Agreements.

5. Monitor as needed industrial and employee relations developments across the Northern Territory and nationally to provide high level advice on the implications of these as required.

Selection Criteria:

Essential:

1. Successful track record in providing high level IR and HR advice with successful interventions including implementing sound employment policy in a Department or similar environment.

2. Highly developed communication skills, including a proven ability to negotiate at a senior level.

3. An ability to lead and motivate others in the delivery of sound employee relations and policy outcomes.

4. Comprehensive knowledge of employment legislation, preferably in a public sector context.

5. Demonstrated industrial advocacy experience in industrial proceedings before Industrial bodies or other tribunals relating to union or individual staff disputes including negotiation strategies.

Further Information:

Department of Health has a Smoke Free Policy. Staff are not permitted to smoke anywhere on Departmental premises, facilities or vehicles, nor whilst working off-site. Positions may be subject to pre-employment checks such as immunisation requirements, working with children clearance notice criminal history checks. A criminal history will not exclude an applicant from this position unless it is a relevant criminal history. More information on pre-employment checks specific to this role can be sourced through the vacancy contact.