ASO8 Manager, Remote
Vacancy has expired
Show me jobs like this one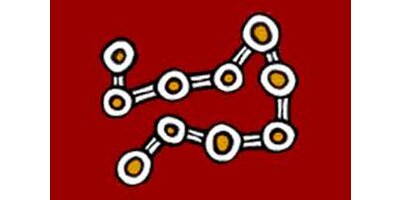 Job Ref:
315313
Employer:
Anangu Pitjantjatjara Yankunytjatjara

Job Type:
Contract
Address:
Salary and Benefits:
$110,505 - $114,813 (ASO8)
Post Date:
15/05/2018

Communities and Social Inclusion

Job reference:

315313

Location:

0872 - ANANGU PITJANTJATJARA YANKUNYTJATJARA

Job status:

Long Term Contract

Eligibility:

Open to Everyone

Eligibility: External Vacancy - Open to Everyone

This position offers an exciting opportunity to be based on the Anangu Pitjantjatjara Yankunytjatjara (APY) Lands. An opportunity exists with Housing SA for a senior Manager to join our team based in Umuwa on the APY Lands, South Australia. This is an exciting opportunity for an enthusiastic and motivated person with a strong interest in remote communities to make a real difference to the lives of Aboriginal people. The primary focus of the Manager, is managing delivery of property and tenancy management services to residents in social housing in APY Lands communities, Coober Pedy and Dunjiba.

Special Conditions: Must hold a current Australian issued Driver's Licence (equivalent to minimum class 'C' – South Australian), which must be maintained. Incumbent must be willing and able to drive all government vehicles within their licence classification during the course of their duties. Successful applicant will be required to satisfactorily complete a background screening and National Criminal History Record Check (NCHRC) prior to employment and every 3 years. Position is based in the Anangu Pitjantjatjara Yankunytjatjara (APY Lands). Frequent out of hours work, intrastate and interstate travel necessitating overnight absences will be required. The incumbent position is a Mandated Notifier of child abuse under the Children's Protection Act 1993.

Additional Notes: Please note you are not required to address the Role Description criteria. You must complete the questions from the Online Application form. For further information and how to apply for this role please visit our DCSI website www.dcsi.sa.gov.au/careers

Role Status: Term up to 26 June 2020

Remuneration: $110,505 - $114,813 (ASO8)

Location: Umuwa

Application Instructions: You will be required to answer four mandatory behavioural questions and attach your current résumé via the online application form. We do not accept a cover letter. For more information on how to answer a behavioural question and DHS's recruitment and selection process please refer to the 'How to Apply' page.

You will only be able to save your progress once all mandatory questions are completed on each respective page. It is recommended to allow enough time to complete the whole application. Please note the system times out after one hour. Please be aware that late applications cannot be accepted.

For assistance with any technical issues please contact the BRS helpdesk on 1300 733 056 or helpdesk@bigredsky.com

DHS is an equal opportunity employer where selection is based on merit regardless of race, gender, gender identity or expression, sexual orientation, disability or age.

Applications close:

26/06/2018 11:30 PM

Flexibility Statement
The South Australian public sector promotes diversity and flexible ways of working including part-time. Applicants are encouraged to discuss the flexible working arrangements for this role.