Area Manager (Council Services)
Vacancy has expired
Show me jobs like this one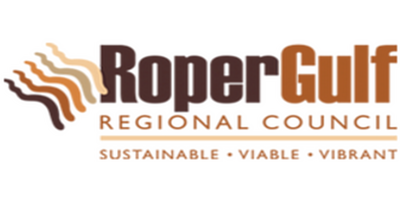 Job Ref:
100591
Employer:
Roper Gulf Shire Council

Job Type:
Fixed Term Full Time
Address:
Post Date:
15/06/2018



Area Manager (Council Services)



About Roper Gulf Regional Council

Roper Gulf Regional Council (RGRC) provides a range of services over an area that spans 185,000 sq km (80% the size of Victoria) that covers the region east and southeast of Katherine, Northern Territory. The total estimated resident population of the region is 6,919.

The overall vision of Roper Gulf Regional Council is to be a sustainable, viable and vibrant leader in improving the quality of family and community life in the Northern Territory.


About the Opportunity

Roper Gulf Regional Council (RGRC) now has a fantastic opportunity for an Area Manager - Roper to lead the frontline services team on a full-time, 3 year fixed term contract. This role will be based in Ngukurr, Northern Territory.

Reporting to the Director of Council and Community Services, you will be responsible for providing management and overseeing the delivery of core municipal services, information and community engagement services and Community Safety Services under Council's strategic initiatives in the towns of Borroloola, Ngukurrand Numbulwar of the Roper Management Area.


Some of your key duties will include (but will not be limited to):

Overseeing the core and agency services delivery model within the Council and Community Services directorate;
Monitoring and reporting on the key performance indicators for each operational site;
Actively managing the workforce employed to deliver Council and Community Services programs;
Maintaining and implementing work plans for each program as directed;
Submitting reports to the Director as required in accordance with the relevant performance management framework; and
Overseeing the achievement of objectives outlined in Council's strategic plan and regional plan.


To be considered for this position you must have a demonstrated record of achievement in the delivery of local government or community services; asset management and community development projects.


About the Benefits

This role presents an opportunity to define your career, working with a young Local Government within one of the most spectacular and iconic environments in Australia. If you're looking for a change of pace, a change of lifestyle or a new adventure, this is the job for you!


You will be rewarded for your hard work and dedication with a highly attractive remuneration, negotiable based on experience. You will also have access to a great range of additional benefits, including:

Relocation assistance up to $5,000;
Fully subsidised accommodation; and
A company vehicle (for work and reasonable personal use), phone, iPad and laptop.


You'll enjoy flexible working conditions, study leave, opportunities for personal development and 6 weeks annual leave with 17.5% leave loading, ensuring you'll make the most of your time in this corner of the NT.


This is an excellent opportunity to develop your skills, advance your career and enhance your cultural knowledge in a stunning outback location. Make a positive difference - Apply Now!


Please note: Applications will close at midnight AEST, on Sunday 8th July, 2018.